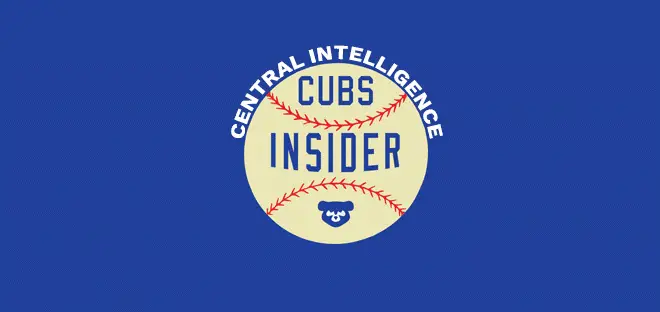 Central Inteligence: A Look Around the Division Since All-Star Break
Baseball is back in full swing and teams are scouting potential trade pieces while trying to find their footing again. We know you have all been eagerly awaiting another installment, so here's the first Central Intelligence of the second half.
Chicago Cubs
The Cubs have gotten off to a blazing start out of the gates. They have won 7 of 8 and are at 54-44 overall, separating themselves from the pack a bit with a three-game lead over the second place Brewers.
Chicago got a jump on the trade market, acquiring catcher Martin Maldonado for Mike Montgomery. The Cubs wanted Maldonado last winter, but the former Gold Glove winner preferred a starting job, so Willson Contreras hitting the 10-day IL provided the motivation to make the move.
It's not a very important stat, but Yu Darvish picked up his first Wrigley Field win as a Cub on Wednesday against the Reds. It's notable, though, since this is his second year in a Cubs uniform. Darvish has a 1.93 ERA in three July starts and has yet to give up a run since the break.
After Saturday's win against the Padres, Javy Báez has hit safely in 20 of his last 22 games and leads the Cubs in home runs (24) while he's tied for the team lead in RBI (67).
Milwaukee Brewers
The Brewers have yet to find their magic of last year and are just 52-48 through 100 games.
Christian Yelich has kept up his MVP performance, leading the National League with 35 home runs and a 1.157 OPS. He may very well win consecutive awards.
Corbin Burnes went to the injured list with shoulder irritation. He hasn't been able to figure it out, posting a 9.00 ERA through 46 innings pitched.
What a week for Keston Hiura, who hit .500 with one home run and nine RBI. Coincidentally, Milwaukee started winning games again once they put Hiura in the lineup.
St. Louis Cardinals
St. Louis, like Milwaukee, hasn't gotten going consistently in 2019. After dropping Saturday's game against the Reds, they are at 50-47.
Tommy Edman hit his first career grand slam against the Reds this week, giving the Cards the lead for good. Not only that, the Cardinals came back from a 7-run deficit with a 10-run 6th inning against Cincinnati, holding on to win 12-11.
Yadier Molina is out for three weeks with a tendon strain in his thumb. He is slated to be re-evaluated in late July.
Catcher Andrew Knizner recorded his first career hit on Wednesday against the Pirates, snapping an 0-for-10 streak to start his career.
Pittsburgh Pirates
The Pirates are dangerously close to falling out of the Central race as they now sit 7.5 back at 46-51.
Pittsburgh is stuck in limbo as to what to do with Francisco Cervelli, who, due to persistent concussion issues, may not be able to catch anymore. It was reported that he said he was giving up catching, then he said that was not the case. We will see what happens.
Jordan Lyles has an 8.59 ERA in his last seven starts and it's a mystery why the Pirates have not given top prospect Mitch Keller a shot yet. If the Bucs put Lyles on the trade block, it'll be interesting to see how his potential market develops.
The Bucs' second-best pitching prospect, Luis Escobar, made his debut last weekend at Wrigley Field. He pitched two scoreless innings, scattering four hits.
Cincinnati Reds