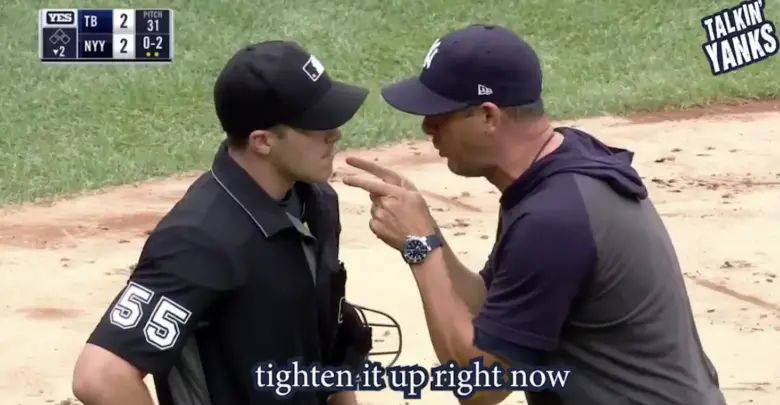 The Rundown: Enjoying Golden Era of Cubs Baseball, Boone Channels Elia and Then Some, Cubs Do Something Nice for Young Fans
I've never liked a pause in the schedule when the Cubs are on a roll, but considering how the team has played since their six-day mid-season break and considering their tough September schedule, perhaps taking advantage of some PTO is a good thing.
For me, dividing the baseball season using national holidays as benchmarks helps to gauge where the team is at and where it is heading. A temperature check at Memorial Day and Independence Day reveals two very different Cubs teams.
From Opening Day through Memorial Day, the Cubs were 30-22.
From Memorial Day through the Fourth of July, the Cubs were 16-20.
In the games since then the team has gone 6-2.
In the Joe Maddon era, the Cubs have done extremely well in the second halves of each season. Counting the games they have played this year, Chicago is 194-104 (.651) in games played after the All-Star break over the past five years. Finishing strong is a trademark of this team, and in fact, they went 33-23 (.589) last August and September, only to be derailed by a Brewers team that clearly forgot how to lose over the last 10 days of 2018.
The Cubs' recent success during the late summer is in stark contrast to the teams I watched growing up. In any given season, the months June through September were usually followed by the word "swoon" when describing baseball's "lovable losers." The '69 Cubs still represent ground zero for that combination of bad luck and general ineptitude that defined most of the 1970's teams. We still loved our Cubs back then, no matter where the team finished in the standings.
In light of 50 years since the 1969 #Cubs and leading into #HallofFame weekend, take a look at our Legends of '69, presented by @Humana.

"'69 was my favorite season. I was a little bit older and slower, but I was just glad to be there and be in that group." -Ernie Banks pic.twitter.com/krG2Hybb4D

— Chicago Cubs (@Cubs) July 16, 2019
There's a point to this preamble and it's this: A lot of us — me included — have itchy trigger fingers when discussing the fate of Maddon, Theo Epstein, and some of the younger players. I know the team can be frustrating at times, but we are witnessing a new golden age of Cubs baseball, one that this city and the team's fans haven't seen in their lifetimes.
Let's not wish it away so fast. It's been a fast and fun five-year run, and never has Chicago Cubs baseball been such a wonderful and polarizing experience. There is no guarantee that the next iteration of this organization will be similarly successful.
At least let this season play out fully.
Cubs News & Notes
How About That!
A Nationals pitcher had a career day at the plate yesterday, accomplishing something as a hitter that hasn't been done in 50 years.
How's this for swagger? Last night Yankees' manager Aaron Boone provided rookie home-plate umpire Brennan Miller — no relation to our Brendan Miller — with a lengthy admonishment on a live mic that included referring to the Bombers' hitters as "[bleeping] savages in that [bleeping] box." The display drew applause from several Yankees, including Brett Gardner, who attacked the bat rack and dugout roof with his lumber after being rung up on a questionable called third strike for the second out of the 2nd inning. Boone was of course ejected.
Warning: NSFW
Here is the full sequence of the Boone ejection. Hot mics galore. pic.twitter.com/R6Vw0qw0qn

— Jomboy (@Jomboy_) July 18, 2019
The Dodgers and Phillies are becoming fast enemies, and Max Muncy isn't pulling any punches.
This year's playoffs could make October somewhat of a bloodbath between numerous heavyweight contenders, including the Yankees, Red Sox, Dodgers, Astros, Braves, and Cubs.
White Sox announcer Steve Stone wants fans of the team to be patient as the team continues its rebuild. Twitter responded accordingly after the ChiSox were swept by the Royals. What a great thread!
We can't tell anyone how to feel or when to vent. We can't tell you how to express your frustration. That's up to you. Do what you need to do. Just remember that there are many people in life who are behind you win or tie. Let it all out. Stay with us or don't. Your choice

— Steve Stone (@stevestone) July 18, 2019
Thursday's Three Stars
Steven Strasburg – Earn your 12th win in dominant fashion? Check. Hit a home run and plate five runners in doing so? Come again?
Kiké Hernández – Cubs fans wince at the mere mention of Hernandez, but he terrorizes other teams too. The second baseman was 4-for-4 with two taters and four RBI last night, but it wasn't enough to prevent Los Angeles from losing 7-6 to the Phillies.
Chris Sale – The Red Sox ace had another great game, striking out 12 Blue Jays in six innings without allowing a run.
Deadline Intel
Per Jon Morosi of MLB.com, the Padres have emerged as the team most likely to acquire Indians starter Trevor Bauer.
Also according to Morosi, the chances of the Rangers trading Mike Minor are on the rise.
The Twins are also looking for pitching and have checked in on Matthew Boyd and Shane Greene.
The Red Sox had a high-level scout at the Giants game last night to watch Madison Bumgarner pitch. Scouts from the Rays, Braves, Phillies, Dodgers and Padres were there also.
Bumgarner was a quote machine yesterday. When asked about a potential trade to the Yankees he responded by saying "I don't give a f**k."
You could make a case that 11 of the 15 NL teams could be buyers or sellers, which should make for an intriguing final 12 days to this month.
The Red Sox have also checked in on White Sox first baseman José Abreu.
The Phillies have reached a deal with free agent and former Cubs pitcher Drew Smyly. After being traded to the Rangers, Smyly underperformed this season and was cut last month, and then failed to stick with the Brewers.
Extra Innings
This is a cool story.
Cubs VP communications Julian Green told me this morning @mullyhaugh on @670TheScore that the Cubs will reach out to the two kids who were present when "Mai Tai Guy" snatched Kyle Schwarber's walk-off HR Tuesday and provide signed Schwarber baseballs for them. Nice gesture.

— David Haugh (@DavidHaugh) July 18, 2019
If I see Mai Tai Guy at Wrigley this weekend, I guarantee he will get an earful from me. The fact that he actually defended his stance makes it even more reprehensible.
"All the kids are in the front row because we let them go there. You know what I'm saying? (Schwarber's homer) is a gamer. You know the rules here. The Cubs can't be responsible for the action of fans when trying to procure a home run or a foul ball. A walk-off home run? It's kind of anyone's game. I feel bad for the kids, but it looked a lot worse than it really was."
They Said It
"Well, Neris got the save and he looked right in our dugout, screamed as loud as he can and yelled, '[Expletive] you. He's blown about eight saves against us over the last two years, so I guess he was finally excited he got one. Whatever." – Max Muncy
"What kind of cheese do you like with your whine?" – Steve Stone
Friday Walk Up Song
Runaway by Bon Jovi. This was a huge hit in 1984 and one of my favorite songs that year, the same year the Cubs lost to the Padres in the NLCS. Every time the two teams have met since I want to extract revenge. Don't let me down, Cubbies. Yes, I still karaoke this song.