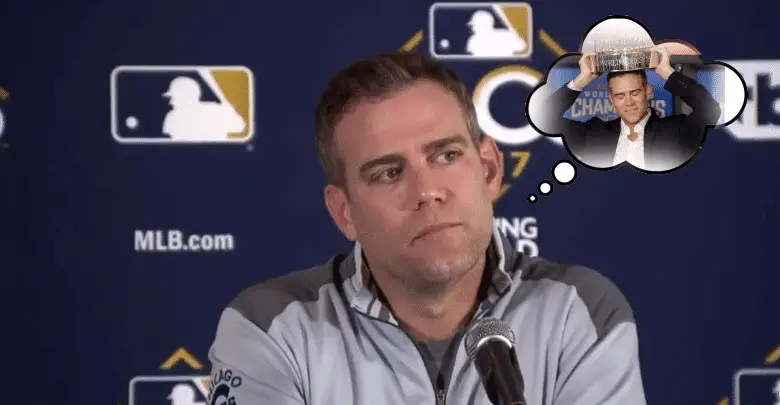 The Daydream Cubs Are Back with Squads from 2008-12
The Daydream Cubs are fast approaching our present. For those new to this feature, the Daydream Cubs are a thought experiment tracking a hypothetical team assembled from the best players available after the first round of the MLB draft. No first rounders, no trades, no exceeding the budgets of the real-life Cubs. Here is the complete year-by-year summary of the drafts and rosters from 1981-2007.
2008 Draft
Round 1: Craig Kimbrel (3) – RP: AS (x7)
Round 2: Brandon Crawford (4) – SS: AS (x2), GG (x3)
AS = All Star, GG = Gold Glove
Kimbrel will eventually earn the distinction of the longest-serving relief pitcher on the Daydream Cubs, lasting nine years (and counting) and displacing recently elected Hall of Famer Lee Smith (eight years). Relatedly, since I cannot go back and list Smith's HoF distinction in my old pieces, let me give him credit here.
Crawford is a really odd pick. One lesson I learned in this experiment is that finding quality shortstops beyond the first round or international signings is really difficult. For example, Ben Zobrist is forced into duty as shortstop from 2009-12. Meanwhile, Crawford is a multiple All-Star and Gold-Glover, yet somehow the Daydream Cubs never need him. Weird.
2009 Draft
Round 1: Nolan Arenado (2) – 3B: AS (x4), GG (x6)
Round 2: Kyle Seager (3) – 3B: AS (x1), GG (x1)
Round 3: Brandon Belt (5) – LF: AS (x1)
Round 4: Dallas Keuchel (7) – SP: AS (x2), GG (x4), Cy Young (x1)
Round 5: Paul Goldschmidt (8) – 1B: AS (x6), GG (x3)
Round 6: Brian Dozier (8) – 2B: AS (x1), GG (x1)
Round 7: Matt Carpenter (13) – 3B: AS (x3)
Round 8: J.D. Martinez (20) – OF: AS (x2)
2009 is the deepest in this exercise (at eight picks), and contains two players on Hall of Fame trajectories in Arenado and Goldschmidt. Arenado is the highlight of a trio of third basemen, all of whom remain blocked behind Josh Donaldson. Conversely, Goldschmidt is the reason Anthony Rizzo never wears Cubbie blue in this timeline.
As good as this draft is, it could have been even better. Modern teams are getting better at identifying talent in the draft, but the 2009 draft is proof they still make lots of mistakes. Arenado snuck through the first round, Goldschmidt slipped to the eighth, and J.D. Martinez was somehow available in the 20th round. Yet all these mistakes pale in comparison to the 24 teams that passed up Mike Trout, who was taken with the 25th overall selection. If he had fallen only five more spots, he could have been our center fielder.
2010 Draft
Round 1: Andrelton Simmons (2) – SS: GG (x4)
Round 2: J.T. Realmuto (3) – C: AS (x1)
Round 3: Jacob deGrom (9) – SP: AS (x2), Cy-Young (x1)
Round 4: Whit Merrifield (9) – 2B
Round 5: Kevin Kiermaier (31) – CF: GG (x2)
The 2010 draft goes 5-for-5 as every draftee makes the starting lineup. In fact, all five are on the 2018 roster. This draft also manages to restock all four of the premium defensive positions (2B, SS, C, CF) that have been hard to find. Wow. Yet again, this draft could have been even better; Kris Bryant was available in the 18th round but did not sign…AAAARRGGHH!
2011 Draft
Round 1: Blake Snell (1s) – SP: AS (x1), Cy-Young (x1)
Round 2: Mookie Betts (5) – RF: AS (x3), GG (x3), MVP (x1)
Round 3: Blake Treinen (7) – RP: AS (x1)
Round 4: Kyle Hendricks (8) – SP
Round 5: Cody Allen (23) – RP
The 2011 first round selection is probably the toughest choice I had in this entire series. I had to choose between Trevor Story, Michael Fulmer, and Blake Snell, all of whom were taken in the 2011 supplemental first round. When I started this exercise, Fulmer and his 2016 RoY campaign seemed the best choice. Snell's Cy Young breakout in 2018 changed my mind. It seems odd to pass on an All-Star caliber shortstop like Story given my difficulties finding middle infielders, but he would have ridden the bench behind Andrelton Simmons every year so far. All of this debate obscures the real prize of this draft, 2018 MVP Mookie Betts.
Meanwhile, Trout has an unimpressive 40-game debut in 2011. If trades were allowed, the Daydream Cubs would offer any player(s) in the farm system and a several on the actual roster (Pujols, Holliday, & Granderson) for the greatest player of the current era.
Also available is José Quintana, who was released by the Yankees in 2011 and signed a minor league contract with the White Sox. Needless to say, the Daydream Cubs would have tried to sign him.
2012 Draft
1. Jose Berrios (1s)

2. Edwin Diaz (3)

3. Jake Lamb (6)

4. Josh Hader (19)
The first pick in the 2012 draft presented a challenging choice between three rising stars: Jose Berrios, Joey Gallo, and Mitch Haniger. Eventually I settled on Berrios, so time will tell if it was the right choice. I also added to the bullpen with Diaz and Hader.
And now, here are the rosters from 2008-2012.
The Daydream Cubs' rotation is not what it was in its heyday and the outfield is also a little inconsistent. It culminates in 2012, the weakest Daydream Cubs squad since 1984. Better days are ahead though.