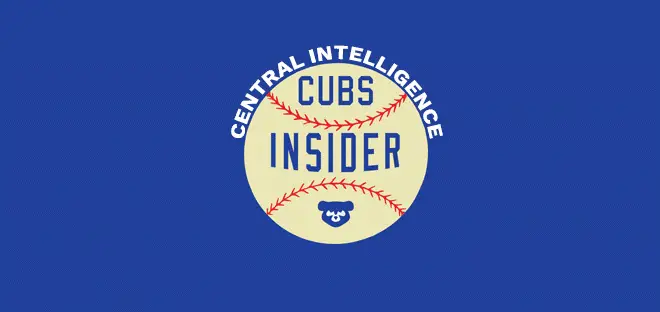 Central Intelligence: A Look Around the Division for Week of June 24
All-Star finalists have been announced and teams are pushing through to get to the break and some much-needed rest. Here's an update on the NL Central from the last week:
Chicago Cubs
The Cubs are 42-35 and sit in first place with just a half-game lead over the Brewers.
With Javier Baez's home run in the 8th inning on Sunday, he joined Anthony Rizzo and Kris Bryant to make the Cubs the only team with three players to hit 100 home runs before the age of 27. Kyle Schwarber is 26 and he is at 88 home runs with a legitimate chance to join them by the end of the season.
Craig Kimbrel is scheduled to make one more appearance at Iowa on Tuesday. If everything goes well, he may be with the Cubs by the end of next week.
The Cubs have seven finalists for the All-Star Game. Willson Contreras, who also started last year, Rizzo, Albert Almora Jr., Jason Heyward, and Schwarber. Voting for the finalists begins Wednesday at 11am CT.
Milwaukee Brewers
The Brewers are 42-36, but have a run differential of -1. It's hard to tell which team the Crew is up to this point.
After struggling for much of the year, Corbin Burnes has been sent down to Triple-A. He will be back, though. His stuff is too good to stay in the minors for long.
On a positive pitching note, the Brewers may have an ace emerging in Brandon Woodruff. The 4.01 ERA isn't great, but he does have 114 strikeouts with just 25 walks and only 85 hits given up in 94.1 innings.
Jesus Aguilar's starts have gone away and his playing time has diminished recently. His last start came June 18 in San Diego, where he went 0-for-2 with a walk. His season slash line reads .198/.308/.317. This is a guy coming off a 35-home run season with a nearly .900 OPS.
St. Louis Cardinals
The Cardinals are 40-37, two games out of first place. This division is going to be a dogfight.
Former Cardinal Albert Pujols was back in St. Louis over the weekend for the first time since joining the Angels. He hit a homer and was showered with ovations, even giving his fans a curtain call. A great moment for the future Hall of Famer.
Tommy Edman hit his first MLB home run against the Marlins on Thursday. He will remember his first week in the Major Leagues for a very long time.
St. Louis likes to use pitcher Jack Flaherty as a late-game pinch runner. The move finally backfired on Wednesday, as he was picked off by the Marlins' Sergio Romo to end the game.
Cincinnati Reds
The Reds are 36-40 and tied for fourth with the Pirates. As a courtesy, for once we will not list them in last place.
A big reason for the Reds not being in last is that they swept the Astros in Cincinnati last week. During that series, Raisel Iglesias was pulled during a potential save chance and replaced with Michael Lorenzen. That would have been Iglesias' second consecutive day trying to get five outs. Manager David Bell says the closer may be used in a new way moving forward, but will remain the team's closer.
Derek Dietrich was hit by six pitches in the series against the Brewers over the weekend, setting a new record for one series.
Pittsburgh Pirates
The Pirates are also 36-40, but may have had a few season-altering moments this week.
On Wednesday, the Bucs came back from 7-1 against the Detroit Tigers to win 8-7. On Sunday, they erased two separate three-run deficits against the Padres, including Kirby Yates' first blown save of the season, to win 11-10 in 11 innings. It will be interesting to watch how they respond to these comebacks. It's worth noting that Pittsburgh hasn't lost since the seven-run comeback against the Tigers.
The Pirates traded once promising pitching prospect Nick Kingham, who put up a 6.67 ERA with the Pirates in 32 appearances over parts of two seasons to the Blue Jays. He has recorded a 4.50 ERA in just four appearances. The potential is there, and a rebuilding team in a new league might be the place for him to try and reach it.
Josh Bell is an All-Star finalist at first base and this would be his first appearance in the Midsummer Classic. He has really cooled off after his hot start though, batting just .218 over his last 15 games.