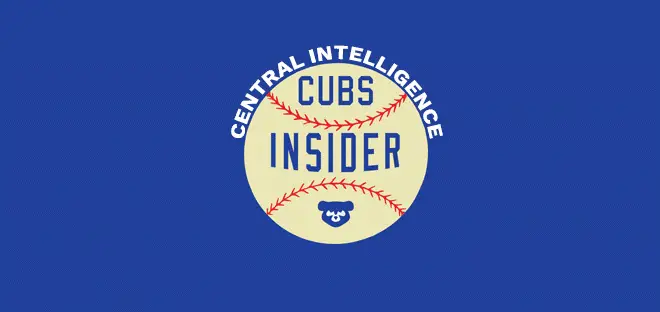 Central Intelligence: A Look Around the Division for the Week of June 9
We're inching closer to the All-Star break and the standings are always changing. This week was no different, though we're a day later than usual and there's an extra game in the weekly records.
Milwaukee Brewers
After a .500 week, the Brewers are the first Central team to reach 40 wins, at 40-31.
Christian Yelich leads the National League in home runs (26) after a 9th-inning blast against the Giants on Saturday.
On Wednesday, the Brewers won an extra-inning game while walking only once and striking out 14 times. Brewers pitching issued nine walks in the win over the Astros.
Corbin Burnes is still struggling, even in a bullpen role. In 17 appearances as a reliever, Burnes has a 7.40 ERA and has given up 23 hits in 20.2 innings.
Chicago Cubs
The Cubs faced the dreaded West Coast trip last week, going 3-5 since our last edition. Overall, they are a game back of Milwaukee at 39-32 overall.
The Cubs are the only National League team to have four players with at least 15 home runs. Anthony Rizzo (19), Javier Baez (17), Kris Bryant and Kyle Schwarber (15 apiece) lead the way.
The Carlos González experiment has not gone well so far, but there is still time to fix things. As a Cub, CarGo is 6-for-28 with one home run and 13 strikeouts, just a .716 OPS.
Carl Edwards Jr. and Kyle Hendricks were both placed on the IL this week. Steve Cishek was hit by a ball in the leg during batting practice. The pitching is a little thin right now, but Craig Kimbrel is headed to Triple-A Iowa and will make his first appearance Tuesday.
St. Louis Cardinals
The Birds went 5-3, putting themselves at 36-34, 3.5 back of Milwaukee.
After two relief appearances, the Cardinals put Michael Wacha back in the rotation and the first two starts were a mixed bag. He pitched six innings against the Marlins, giving up five hits. In his next start against the Mets, he pitched just four innings and gave up five earned runs.
New call-up Tommy Edman saw his first start and first MLB hit this week, a double against the Mets.
Adam Wainwright had to leave his last start against the Cubs because of injury. His status is unknown and there is no cause.
Pittsburgh Pirates
A rough 2-6 week leaves the Bucs in fourth place at 32-39.
Top prospect Mitch Keller has had a very rough go of it. He has given up six earned runs in each start against the Reds and at Atlanta and a 15.43 ERA leaves ton of room for improvement.
A controversial ejection took place this week, as Joe Musgrove was thrown out of the game for hitting Josh Donaldson before he even got out of the 1st inning. This likely was not intentional, but the Pirates have built a reputation for throwing at players.
Colin Moran had a career-high five RBI in an 11-0 win against the Marlins.
CIncinnati Reds
A 3-3 week has Cincinnati at 31-38 and close to inching out of last place for the first time in a long time..
Derek Dietrich has cooled down considerably. He is just 2-for-23 with no home runs over the past week and he is 11 for his last 49 overall.
In a win on Wednesday against the Indians, the Reds led off the game with back-to-back home runs from Nick Senzel and Joey Votto. That's the first time Cincinnati had hit back-to-back homers to start a game since June of 2001, when Alex Ochoa and Barry Larkin did it.
Amir Garrett now has a 1.50 ERA with 44 K's in just 30 innings. He has walked only 13 and opponents hit just .198 against him. He has also allowed a single home run on the season. The former basketball player has finally found a home in the big leagues.