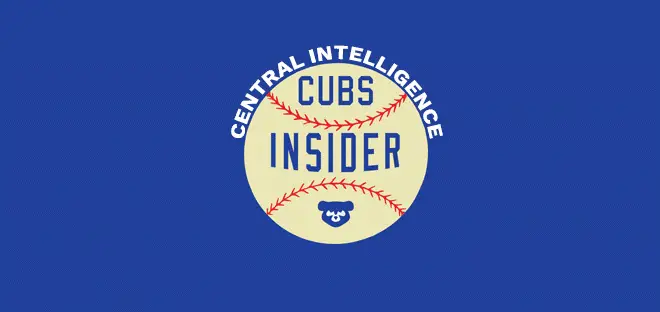 Central Intelligence: Recap of Division for Week of June 2
We are into the third month of the season and with five weeks until the All Star break, things are starting to normalize a bit.
Chicago Cubs
The Cubs went 5-2 this week and are in a tie for first at 36-27.
The much-maligned bullpen got a huge addition in the form of free agent (still?!) Craig Kimbrel, who signed for three years at a guarantee of $43 million.
The month of May might have been the best Kyle Hendricks has ever looked in his career. In six starts, he posted a 1.81 ERA, including an 81-pitch complete game against the Cardinals.
Javy Báez's 1st-inning home run Friday was the 100th for the Cubs this year in just their 62nd game, a franchise record for fastest to 100 home runs in a season.
Milwaukee Brewers
The Crew went 4-2 this week, putting them at 37-28.
Keston Hiura was sent down in favor of Travis Shaw, kind of an egregious service-time move since Hiura cracked five homers in his short stint.
Jimmy Nelson's was not a good one. Against the Marlins on Wednesday, he lasted only three innings, giving up four earned runs and walking three. The Brewers lost 8-3.
Zach Davies now has just a 2.41 ERA after beating the Pirates on Saturday. His breakout has been a big boost for Milwaukee's rotation.
St. Louis Cardinals
The Birds went 2-3 this week and are right at .500 (31-31).
There was a bit of a scary moment on Friday, as Miles Mikolas took a line drive off the arm against the Cubs. He left the game after just four innings.
One guy quietly flying under the radar is John Gant. In 29 games, he has a 1.64 ERA with 35 K's in 33 innings. He has been a constant in a very inconsistent bullpen.
The first two starts for Genesis Cabrera have not been great. He has lost them both and pitched to a 6.48 ERA, failing to complete five innings in either.
Pittsburgh Pirates
After a 2-4 week, the Bucs have slipped below .500 at 31-33.
Top prospect Cole Tucker was sent back down to Triple-A after really struggling in the majors, hitting just .196.
Rookie Davis made his first start for the Pirates on Friday night. He lasted just three innings, giving up only three runs and walking five. Davis is notable for being a piece in the Aroldis Chapman trade to the Yankees back in 2016.
Rookie Bryan Reynolds is hitting .348 with a current 16-game hitting streak.
Cincinnati Reds
A 1-4 week keeps the Reds further from .500 at 28-35.
Tucker Barnhart has struggled offensively, slashing .197/.294/.331. He won a Gold Glove last year and got a long contract extension from the Reds, so defense is his main focus.
Amir Garrett has definitely found his niche. A 1.69 ERA as a late-inning reliever will set up a nice career.
It was a rough week for Eugenio Suarez, who went just 5-for-28 with no home runs or extra base hits.