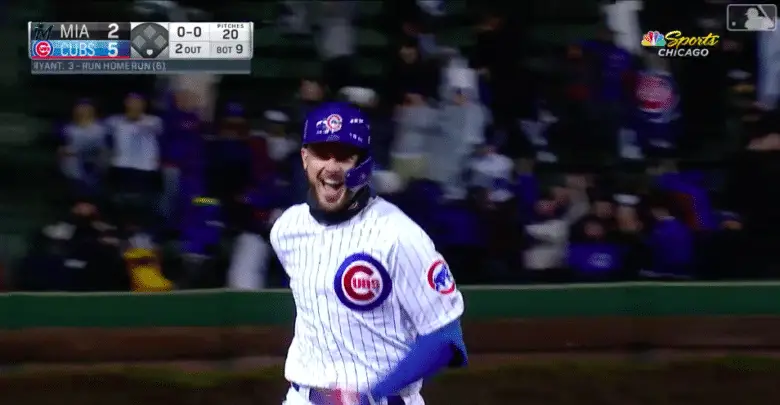 Chicago Cubs Month in Review For May
We've started a new series here at Cubs Insider that breaks the season down by month to get a wider view than just by game or series. You can check out the March/April review for more on the thinking behind it, but let's get right into a recap of the Cubs in May. Unlike the opening frame, this month saw a fast start and more subdued finish.
Record
The Cubs once again had a winning month in May (16-12), making it two for two so far. As the calendar turned from April, Chicago tore off a 10-2 stretch to move a season-high 11 games over .500 (25-14). Combined with the 14-6 run to end the April, that's a cool 24-8 tear.
Of course, the marathon nature of the 162-game season saw the Cubs return to Earth a bit. They ended May going 6-10 as the starting pitching hit a rough patch. That being said, the team ERA dropped from 4.03 in April to 3.81 by the end of this month.
An injury to Pedro Strop, along with an increased workload as the starting rotation slumped, put the bullpen into flux. The front office shuffled numerous relievers between Triple-A and the majors trying to solve 'pen problems that cost the Cubs several games.
The offense continues to be the team's strongest aspect in 2019. They batted .254 in May, up from .246 in April, and hit a club-record 51 home runs in the month. The Cubs increased their run differential from 27 to 50 in 28 games, but that would have been even higher had they done more about converting that .431 OBP into runs.
Who Was Hot?
This is an interesting turnaround for a couple of high-profile bats. Kris Bryant and Anthony Rizzo were among the cold hitters in April, but that was decidedly not the case as May unfolded. Bryant hit .333 with 10 homers and 22 RBI in 26 games, good for an 1.162 OPS. Big Tony wasn't going to miss out on the fun, posting a .355 average and nine dingers with 24 knocked in and an OPS of 1.123 in 24 contests.
School was back in session for the Professor, as Kyle Hendricks had a huge month. He was 4-0 with a 1.81 ERA in a whopping 44 innings of work across six May starts, racking up 37 strikeouts with just five walks. Despite a blown save against the Reds, Steve Cishek had a 1.64 ERA in 11 innings. Mike Montgomery returned from injury with a 2.38 ERA in 11.1 frames.
Who Was Cold?
Jason Heyward was ice cold this month, hitting just .186 in 26 games in May after hitting .309 in April. Daniel Descalso was really awful with a .094 batting average in 53 at-bats. The hitters were mostly very good in the month, so those were really all the offensive weak spots.
The pitching was a different story, Jon Lester struggled mightily in his last three starts, pushing his ERA for the month. Cole Hamels had an even rougher time with a 5.19 ERA in 26 innings. Yu Darvish again struggled to a 5.01 ERA in six May starts. Lefty Kyle Ryan had a 5.40 ERA out of the pen in 8.1 innings pitched.
Pivotal Series
The Cubs swept the then first-place Cardinals from May 3-5 at Wrigley Field to take over the division lead. The sweep included a Sunday Night Baseball beatdown that included a Bryant grand slam. Chicago has had at least a share of first since that series and the Cardinals have imploded since, going 9-18 and falling to .500. Which you really hate to see, just such a shame.
Game of the Month
I could have gone with a few options here, including a marathon extra-innings win over the Brewers. I decided Kyle Hendricks pitching a Maddux was the best option. The Professor threw an 81-pitch complete-game shutout against the Cardinals on May 3, forcing early contact and walking none. Amazingly, he only had three punchouts in nine innings of work.
Two months down, four to go!