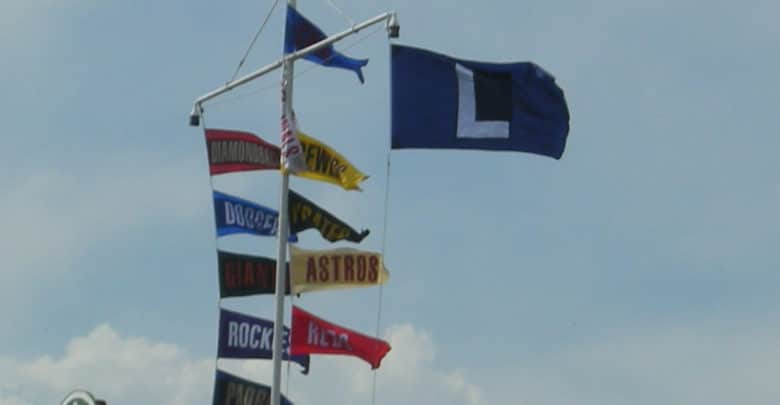 Chicago Cubs Score and Recap (5/18/19): Cubs 2, Nationals 5 – Too Much Strasburg, Too Little Lester, Little Tap Dance Drama to End
This game was pretty much the Stephen Strasburg Show from start to (almost) finish, as the Nationals starter dominated the Cubs for eight innings, allowing only a David Bote home run and a wild pitch/passed ball cross-up run en route to a 5-2 Nationals victory. I'd say the Cubs looked a little flat on offense after their 14-run performance last night, but sometimes you have to tip your cap to a good pitcher, and Strasburg is certainly that when healthy. In fact, the Cubs have seen this show before from Strasburg and are probably alright with a split of the Scherzer and Strasburg starts in this series.
The Nats started their scoring in this one in the bottom of the 2nd, when Jon Lester missed his spot with a fastball and Brian Dozier rode it on out of the park.
They essentially put the game away in the next inning, tacking on three more against Lester in the 3rd. Trea Turner singled to start the inning, then Adam Eaton bunted him to second, with Turner moving up when David Bote's errant throw got by Anthony Rizzo. In a somewhat bizarre decision, Eaton tried to steal second and was eventually tagged out in a rundown after he pulled up short in an attempt to let Turner score.
Anthony Rendon walked, followed by a Howie Kendrick double to left field to score Turner. Rendon wound up at third, from whence Juan Soto doubled in both Kendrick and Rendon, making it 4-0 Nats.
The Cubs were finally able to scratch something together in the top of the 5th inning, as Willson Contreras started things off with a single but was eliminated on a Jason Heyward fielder's choice. After an Addison Russell single to left that put Heyward on second base, a couple strange-looking cross-up wild pitch/passed ball hybrids from Strasburg to Yan Gomes allowed Heyward to score. Russell was gunned down at the plate by Rendon as he got a little too greedy trying to score all the way from second base.
The Nats tacked on one more run in the bottom of the 5th, as Rendon doubled on a ball that almost got out. He was driven in anyhow after a groundout from Kendrick moved him to third and a single from Soto plated him, making things 5-1 Nats.
Bote had the Cubs' only extra base hit in the game when he drove one out to left center in the top of the 6th to finish the scoring for both teams. It looked like Bote got jammed a bit (he only hit it 96 mph, pretty low exit velocity for a home run), but was still able to muscle it out to the amazement of Strasburg.
Despite the lack of excitement for the Cubs offense in this one, there was a bit of a kerfuffle in the top of the 9th inning as the Cubs faced Nats closer Sean Doolittle. After Doolittle's first pitch to Albert Almora Jr., Joe Maddon halted the proceedings, coming out to talk home plate umpire Sam Holbrook. The impetus for his visit was Doolittle's clear toe tap, a la Carl Edwards Jr.
Perplexed and highly annoyed, Maddon asked the umpires for a rules review and officially protested the game. Both former Cubs catcher Joe Girardi, now an analyst for FOX, and Len Kasper, who was announcing the game, agreed that Maddon had a legitimate gripe, After the protest and little bit of chaos, the Cubs went meekly in the 9th to end the game. (Box score)
Why the Cubs Lost
Too much Strasburg. As the Cubs have seen before, when he's healthy and on, he can be really, really good. They just weren't able to get much going against a really good pitcher, and Lester wasn't the same guy we've seen the past month.
Key Moment
Dozier's home run was probably the only thing you needed to see tonight, as you could tell Lester's command was a bit off from where it has been lately. Granted, he can't be perfect every night out, but he wasn't as sharp and didn't impose his will on hitters the way he usually does.
Stats that Matter
The Cubs offense has averaged 4.36 walks per game so far in 2019, but they had zero against Strasburg (and Doolittle) tonight.
The Cubs had no at-bats with RISP tonight. Almost seems impossible, but they scored on a solo home run and a passed ball/wild pitch.
Jon Lester's ERA went from 1.16 to 2.09 after giving up 5 runs tonight.
Two streaks came to end tonight: Kris Bryant's on-base streak at 26 games and Javy Báez's 15-games with a hit.
Bottom Line
The Cubs split the Strasburg/Scherzer games and have to feel pretty good about their chances going into tomorrow night against Jeremy Hellickson. These games happen against great pitchers, so hopefully the offense will be back in force tomorrow and the Cubs can enjoy their favorite post game spread of meatloaf tomorrow night.
On Deck
The Cubs play on Sunday night for the third straight time, which means they will be on ESPN and you can enjoy (or not) Matt Vasgersian, Alex Rodriguez, and Jess Mendoza with the call starting at 6pm CT. Or you can listen to Pat and Ron on 670 if you'd rather not have the volume on your TV audible. Kyle Hendricks looks to continue his phenomenal May run as he faces Hellickson for the Nationals.