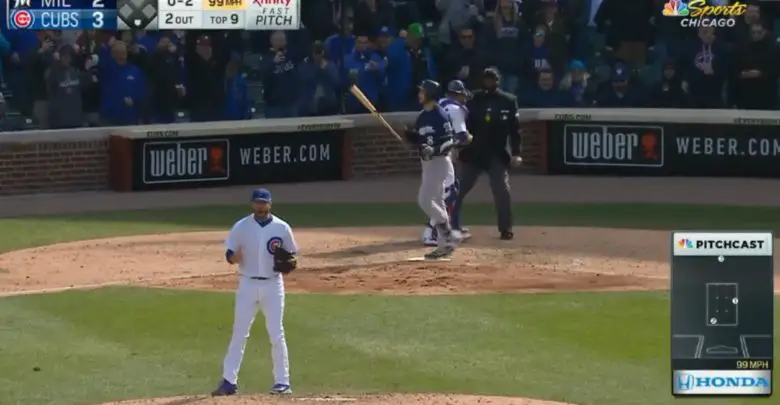 Epstein Confirms Morrow's Elbow Injection, 'Hopeful He'll Still Help Us'
Theo Epstein said Tuesday that Brandon Morrow had received an injection of Synvisc-One, a lubricant typically used to treat arthritic knees, in his ailing right elbow. That confirmed an earlier report by ESPN's Jesse Rogers, who had talked to Morrow about his treatment protocol and timeline for return.
Morrow was shut down earlier in the month when he felt discomfort in the elbow following a mound session. He explained that the goal was to alleviate irritation near the surgical site and that the lubricant injection was meant to protect his elbow in the meantime.
"[I]t doesn't seem like something that should shut me down for the whole year," Morrow said when asked whether he feared he was done for the season. "I'm not trying to pull the wool over anyone's eyes or fog what's going on. I felt really good all the way through my first live BP. I felt like I could have been in a major league game that day, easy."
Not exactly encouraging, nor were comments from the team president that cast doubt on the Cubs' confidence in Morrow's ability to return at all.
''I think he will, I think he'll come back,'' Epstein offered. ''Obviously, there's a risk. There's a risk with his injury history and things that have happened even here. But we're hopeful that he'll help us."
Morrow will not resume a throwing program for a minimum of two or three more weeks, which would put his shelf time at roughly a month. That means basically starting all over and puts a first-half return in serious jeopardy. And it could save a fringe member of the 40-man roster, at least for the time being.
Addison Russell will be activated and optioned to Triple-A Iowa when his suspension officially ends Friday, which will require a roster spot. Rather than jettison anyone, the Cubs can simply make the procedural move to shift Morrow from the 10-day to the 60-day IL. The former only opens a spot on the active roster, the latter opens a spot on the 40-man.
Since Morrow has already missed a month of action and will undoubtedly miss at least one more month, the timing is of no consequence. It's no longer a matter of when Morrow comes back at this point, but if he does at all. And all the Cubs can do now is hope.