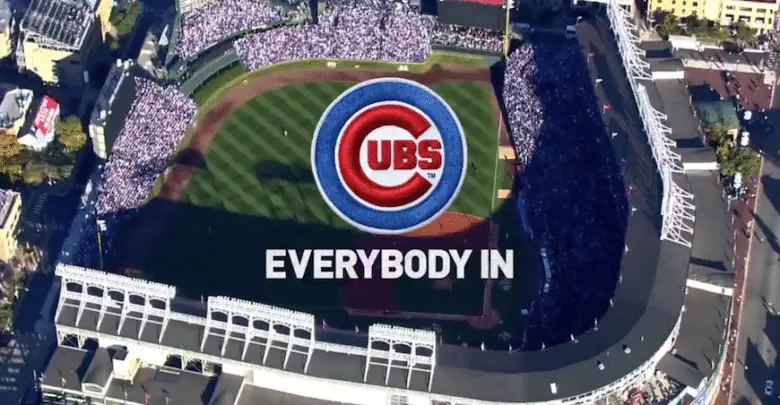 Sinclair Reportedly Has 'Handshake Agreement' on $10 Billion Bid for 21 Fox RSNs
Sinclair Broadcast Group, the Cubs' partner on the new Marquee Network, has reportedly won the bidding for the 21 Fox regional sports networks that had to be divested as part of Disney's purchase of its competitor. As Charles Gasparino of Fox Business broke Friday, there is a "handshake agreement" in place now to purchase the networks for $10 billion should another bidder not emerge.
SCOOP: Sources say @Disney has reached a "handshake agreement" with @WeAreSinclair over Fox RSN purchase; deal being finalized; Sinclair has said it will pay up to $10b for 21 Fox RSNs if another bidder doesnt emerge. minority partners include @blackstone more now @FoxBusiness

— Charles Gasparino (@CGasparino) April 26, 2019
https://twitter.com/cgasparino/status/1121798228058333184?s=11
A report on John Wall Street earlier in the day had placed Sinclair's bid at "+/- $10 billion and confirmed that other bidders could step up as bankers "work the deal." Disney is in no hurry to work something out, since they have 90 days from the March 20 closing on their purchase of 21st Century Fox to complete the divestiture.
So how is this important for the Cubs? I'm glad you asked.
Sinclair, more well known for right-leaning politics and, um, "encouraging" on-air personalities to read propaganda, initially seemed like an odd partner for the Cubs. After all, their expertise is in local affiliates and the Tennis Channel. But since the Cubs are relying on carriage fees from cable and streaming providers in the various portions of their in-market territory, Sinclair made sense.
---
How will Marquee will impact your viewing experience, not to mention your wallet?
---
Then Sinclair joined with Amazon and the Yankees in the $3.47 billion to buy back YES, the 22nd of the Fox RSNs. This latest play, backed by private equity firms Blackstone and Apollo, would give Sinclair massive clout in the sports broadcasting landscape and could eventually lead to changes in MLB's archaic territorial maps and resultant streaming restrictions.
Changes would have been more likely had MLB joined with Sinclair, a possibility that was rumored back in late March. Even without a direct partnership, though, it's clear that the league will getting much more familiar with the folks at Sinclair.
Exactly how this will impact the Cubs and other teams remains open to speculation at this point, with more answers coming very soon as the bidding is finalized. There won't be any discernible changes this season, maybe not even next, but we should start seeing things by at least 2021.
You know what, though? I won't be surprised if we see the streaming and blackout restrictions eased to some extent next season. Maybe just wishful thinking, but Sinclair holding broadcast rights for a majority of MLB's individual properties, including several flagship teams, could tip the scales.
As always, stay tuned for more.
Update: Gasparino tweeted later Friday that bidding is at the "endgame" (pun intended?) as Sinclair seeks additional equity partners.
SOURCES: @WeAreSinclair looking to lockup deal for Fox Regional Sports Networks, seeks equity partners. deal is not finalize but we are in the endgame of the auction; plus people close to Joe Ianniello say he's OK w his short term @CBS contract extension more NOW @FoxBusiness

— Charles Gasparino (@CGasparino) April 26, 2019