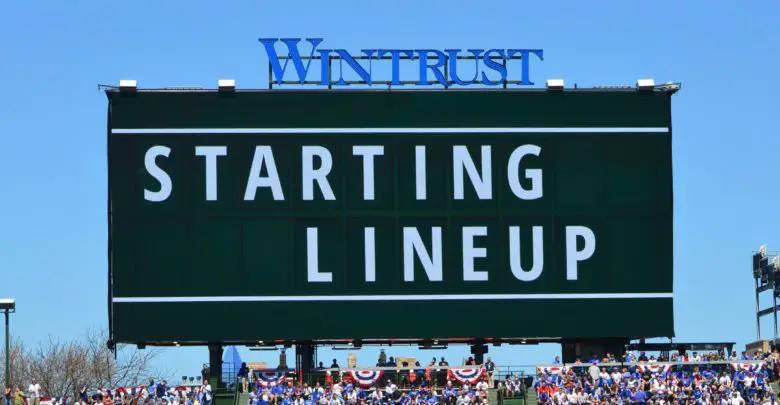 Chicago Cubs Lineup (4/24/19): Descalso Leads at 2B, Almora in CF, Hamels Pitching
Daniel Descalso will be leading off at second base, followed by Kris Bryant and Anthony Rizzo at the corners and Javy Baez at short. Kyle Schwarber breaks up the infield monopoly as he looks to produce more than a swinging bunt to third in this one.
Willson Contreras handles the catching duties, Jason Heyward is in right, and Joe Sheehan will have the chance to stan for tonight's centerfielder as Albert Almora Jr. bats eighth.
Facing them will be 24-year-old Walker Buehler, who visits the scene of his infamous cousin's hookie exploits for the first time. He's only faced the Cubs once before, allowing five runs on nine hits (one HR) last June, but don't expect his stuff to play that poorly this time around.
Buehler can bring the heat, averaging nearly 97 mph on his fastball, and his slider will miss a lot of bats. He'll sink the fastball on occasion, mixing in curves and cutters for good measure. Cubs hitters may want to sit dead red early, since Buehler will throw a four-seam roughly 75% of the time with his first pitch. After that, it's all about picking up spin.
Though he has pitched to near-even splits over the course of his brief career, Buehler has been more susceptible to left-handed hitters in 2019. Some of that is owing to the early nature of the season, as hitters from both sides have squared him up pretty well. To wit, Buehler's hard contact allowed sits just over 46% despite the dearth of homers hit against him.
After allowing five runs in two of his first three starts, Buehler gave up just one unearned tally over 6.1 innings while striking out eight and walking one against the Reds last week. That was in LA, though, and he hasn't been nearly as good on the road since coming into the league. Perhaps the Cubs can take advantage of that tonight.
Cole Hamels will be taking the bump for the home team as he tries to maintain what has been an incredible one-two punch with José Quintana. The two southpaws have been nearly unhittable over their last few starts and Q baffled the Dodgers last night.
Hamels has allowed an aggregate .747 OPS and two home runs (Cody Bellinger, Justin Turner) to this group of Dodgers hitters, only three of whom have more than eight at-bats against him. There's no magic formula for success, but maintaining a pace that has seen him rack up 19 strikeouts with no walks over the last three outings would probably work out well.
First pitch from Wrigley is set for 7:05pm CT and can be consumed via WGN and 670 The Score.
Here is tonight's #Cubs starting lineup. #EverybodyIn

Game preview: https://t.co/d0kFiPwb5P pic.twitter.com/6Cc5wnQbj6

— Chicago Cubs (@Cubs) April 24, 2019