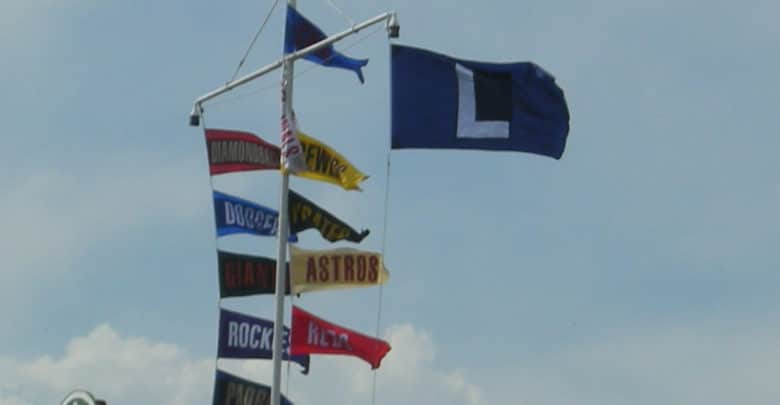 Chicago Cubs Score and Recap (3/31/19): Rangers 11, Cubs 10 – Pitching Falters Again as Cubs Drop Series
In a frustrating back-and-forth affair today, that didn't do much to differentiate itself from the game before, the Cubs were unable to win despite scoring ten runs. They ultimately lost on a wild pitch by Pedro Strop in the 9th inning.
The game certainly started off on the right foot. Kyle Schwarber hit his second home run of the year, an opposite field shot for his second of the year. After getting off to a 4-0 lead through four innings, it felt like the Cubs would keep rolling.
The rest of the game was decidedly less fun. The remaining innings included some truly impressive work by Cubs hitters, a go-ahead grand slam by the Rangers that didn't even end up being the difference, shoddy bullpen work, a few lead change, and ultimately that unfortunate wild pitch by Strop that resulted in a series win for the Rangers. (Box score)
Why the Cubs lost

Cole Hamels gave up five runs and the bullpen gave up six more. It's hard to lose when you score ten runs, but a surefire way to do it is to give up eleven and that's exactly what the Cubs did.
Key Moment
Strop's wild pitch to end the game is obviously the pivotal moment of the game, but Hamels' 4th inning stands out as the point where a game that looked in hand suddenly wasn't. As pointed out by The Athletic's Sahadev Sharma, Hamels had some tough calls go against him in the 4th.
Balls and strikes called that last half inning for Hamels. pic.twitter.com/yWzQLAygzL

— Sahadev Sharma (@sahadevsharma) March 31, 2019
Had things been called differently, things might have gone differently. Alas, they weren't and they didn't. After a walk to not-so-good hitter Jeff Mathis, Delino DeShields hit a go-ahead grand slam. While it wouldn't stand up, it turned the game upside down and the five run inning certainly didn't hurt the Rangers' chances of winning.
Stats That Matter
The Cubs bullpen was not good today. Tyler Chatwood allowed four baserunners including a home run in just 1.2 innings pitched. Mike Montgomery didn't fare much better, allowing a couple of runners inherited from Chatwood to score before giving up runs of his own, while failing to record an out. Steve Cishek did everything he could to right the ship and was the bullpen's lone bright spot. He recorded three strikeouts and did not allow a baserunner in 1.1 innings pitched.
Cubs hitters were uniformly very impressive. Daniel Descalso, making his first start for the club, stood out by recording three hits including what was a game tying single in the 8th.
Anthony Rizzo hit his first home run of the season, a monster 434 foot shot in the 8th inning.
Bottom Line
Like yesterday, both the starting pitcher and the relievers who followed him (with the exception of Cishek) share significant blame for the loss. The Cubs couldn't have asked for more from their offense today or in this series, but they ended up losing both. The bullpen isn't off to an inspiring start and will have to be better going forward if the Cubs are going to be successful.
On Deck
The Cubs are off to Atlanta to begin a three-game series against the defending National League East champion Braves. The Braves represent a higher level of competition than the Rangers and are an early road test for the Cubs. Kyle Hendricks will take the mound for his first start of the year against Braves left hander Sean Newcomb. First pitch is scheduled for 6:10 PM CT and will be broadcast on NBC Sports Chicago and ESPN. You can listen on 670 The Score.