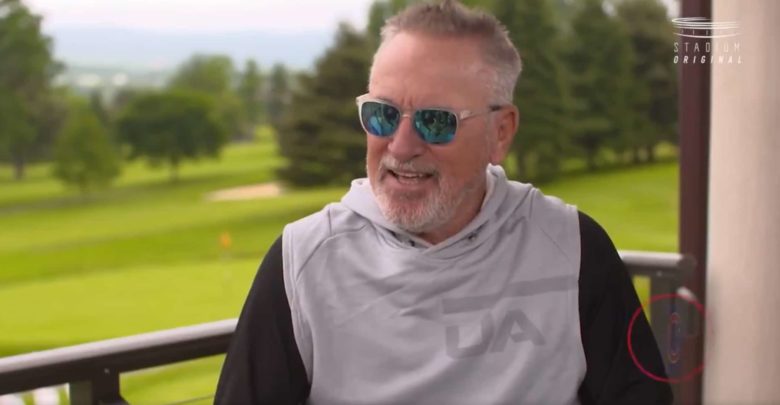 Poll Names Joe Maddon Most Player-Friendly Manager, Chicago Best City to Visit (With a Catch)
In a repeat of last year's popular project ($), The Athletic has rolled out its second annual player poll ($) covering various highly subjective topics. The Cubs being toppled from their pedestal may have impacted the standings a bit, since jealousy (gasp!) is often a factor when you're talking about questions of who's overrated or the best or worst at something.
Or maybe the reason Javy Baez went from being named among that overrated group to not appearing at all this season is because he owned so hard in 2018. I'll let the pollsters give you a description of what and how they did, then we'll view some of the results.
As​ we​ did​ last season,​ this​ summer​ The Athletic had our beat writers ask as​​ many players as they could — about a third of the league overall, including players from all 30 teams — about a wide range of topics. We covered the best players in the game, managers they would and would not want to play for, their feelings on the current labor situation, and more, from the silly to the serious.

 

Before we get to the answers, note that these results are not entirely scientific. We divided the questions below into two sets, in order to cover as much ground as possible; some players answered every question, others answered only one set. And, even when granted anonymity, some players declined to discuss a few of the more controversial topics, so the players who did answer had a bigger say in the results. We have a much broader selection of players than we did last season, since The Athletic is now covering all 30 teams, but we still were able to get to more players from some teams than from others.
As you might expect, the Cubs had no one named among the most intimidating pitchers or hitters in the game, though the latter oversight is probably because Kris Bryant was hurt last year. But even at full strength, can you really be intimidated by a guy for whom "Gosh" is tantamount to cursing? As for the pitchers, it's pretty obvious that people were just afraid of angering Jon Lester.
Javy got votes for best defensive player, finishing fifth behind Norman Avocado, Andrelton Simmons, Freddy Galvis, and Francisco Lindor. And though no Cubs received votes in the underrated category, Jason Heyward was named among the most overrated. Wait, did they let fans vote on this? On what planet has Heyward been overrated? Unless another solid defensive right fielder cast a vote. Yep, that's gotta be it.
For what it's worth, Bryce Harper was the runaway winner(?) as most overrated, capturing a whopping 62 percent of the vote. That's nearly 14 points higher than last year, when his 48.6 percent was more than four times greater than runner-up Chris Davis of the Orioles (10.8). And when you consider that Marcus Stroman finished second this season with only 4.1 percent, it's pretty clear that players aren't Harper fans.
Joe Maddon was once again named the manager other than their own for whom most players would want to play, though his 21.7 percent response was down over five points from last year (27.1). One player said Maddon was "so Hollywood," while another liked the job he did "letting the players police themselves." Maybe we shouldn't tell that guy about all the changes the Cubs are making this year.
In another repeat of last year, Maddon also finished second among managers players would least like to play for. Gabe Kapler (18.3) is hoping to avoid a fate similar to Buck Showalter, who had the most votes last year, while Maddon (16.1) collected one vote because "His glasses weird me out." Makes total sense and proves the validity of the poll.
Players were pretty universally upset about the state of free agency, giving it an average score of 3.94 on a 1-5 scale in which 5 was "extremely frustrated." As for the job their union has done over the past few years, players gave a 2.5 on a scale in which 1 is poor and 5 is excellent. Forty percent of respondents also felt there's been collusion in the game, with 17 percent saying there hasn't been and 43 percent saying they don't know.
There was an overwhelming desire not to ban the shift (77.2), but not as many were opposed to the universal DH (58.6). Chicago was named the best city to visit (23.7), though there was a bit of a caveat there for at least one player. While Cincinnati got the most votes as least favorite (21), one player said of the Second City: "When I say Chicago, I mean the White Sox. Chicago as a city is fine, the Cubs are fine."
Oof, I guess that guy's never been to the Craft Cave. Anyway, there are many more categories and dozens of responses in the full poll, so go check that out.