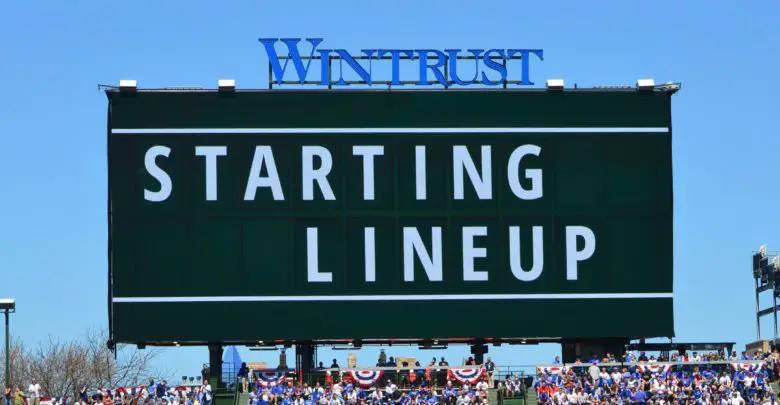 Chicago Cubs Lineup (3/17/19): Zobrist Leads Off, Bryant Cleans Up, Quintana Pitching
Sunday's lineup is a little different from what we've seen so far this spring, perhaps because Joe Maddon is trying to conjure a little luck o' the Irish. Ben Zobrist is in the leadoff spot again, but this time he's playing second base. Javy Báez follows at short, with Anthony Rizzo in his familiar spot and Kris Bryant batting cleanup.
Bryant and Báez are flip-flopped from the usual setup, so that could be something to keep an eye on. Or maybe Maddon just wants to ensure the shortstop as many plate appearances as possible.
Kyle Schwarber is in left, Jason Heyward's in right, Albert Almora Jr. mans center, and Victor Caratini is catching. That means another day off for Willson Contreras, who took a foul tip to the hand the other day and was scratched from Saturday's lineup.
Spring is no time to push it and the Cubs have said the starter is expected back Tuesday, so keep your fingers crossed. But not your right ring finger, since we don't want to have any accidental karmic influence on WillCo's dinged-up digit.
José Quintana will be on the mound against the Rockies and could even be angling for an opening-series start. With the Rangers' lefty-heavy lineup, it could make sense for Q to follow Jon Lester and Cole Hamels in Arlington. Not that this start would help determine any of that, but the southpaw being sharp with his changeup wouldn't hurt.
First pitch from Sloan Park is at 3:05pm CT and can be seen on NBC Sports Chicago, with the radio feed on MLB.com.