9 Questions to Answer as Cubs Minor League Camp Opens
Cub prospects have been hanging out in Arizona all winter getting ready for the 2019 season. After the winter instructs took place a month ago (the Cubs moved them closer to spring training this year), many hung around the complex while the big boys began major league camp. So with their camp officially opening Monday, here are some questions to answer this March when it comes to prospect news in the minors.
Where will Nico Hoerner be playing? 
This one has a dual meaning, since the Cubs have decisions in terms of both Hoerner's position and the level of the system at which he opens. He should be playing a mix of short and second, but how much at each? I expected him to get into some big league games this spring but that hasn't happened yet. How he performs in Mesa may determine whether he starts out at high-A Myrtle Beach or Double-A Tennessee.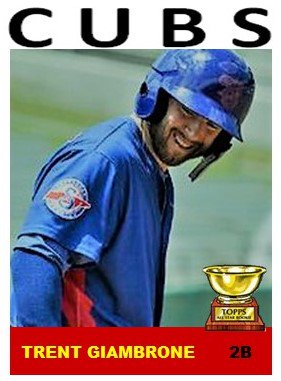 Who's the last man down?
After just over a week of spring training, it looks like Trent Giambrone and Jared Young are having very impressive campaigns. Since Giambrone is a non-roster invitee, he will not be with the Cubs when they break camp. However, he could be the last guy sent down to Iowa and perhaps the first guy up when needed.
How will they handle the starting pitching logjam?
The 2016 and '17 MLB Drafts saw the Cubs load up on starting pitching. In 2018, most of them began to filter up to Double-A with a few at Triple-A. And since no one headed to Chicago, spots for starting pitching at each affiliate will be extremely competitive and it will be fascinating to see who gets the coveted spots. Matt Swarmer, who was the Cubs MiLB Pitcher of the Year in 2019, could likely stay at Tennessee to start 2019.
Who should be bouncing back from injuries? 
Adbert Alzolay and Carlos Sepulveda are the two prospects I want to see prove they are healthy and ready to go. Sepulveda has basically missed the last year and a half and should be at Myrtle Beach as a 22-year-old. Ryan Williams should be close to ready after coming off shoulder surgery and rehabbing last year at Eugene and South Bend in the second half.
Will the kids be alright? 
My friend Rikk Carlson took the main image for this article and it just sums up the possible future of the Cubs beyond 2021. Spring training should give us a pretty good idea of where these players' floors truly are, more so than rookie league in Arizona did. Cole Roederer is probably more advanced with a legit shot of making it to low-A South Bend when camp breaks, but Brennen Davis (who's got a famous father Chicago sports fans might know) has wowed with his raw athleticism.
How does the South Bend squad look? 
On paper, this team could be special with a mix of draft picks and young international phenoms. Brailyn Marquez should begin the year here, along with Nelson Velazquez, Jonathan Sierra, and Andy Weber. If Luke Reynolds is assigned to South Bend, it won't be for too long as his bat is too special.
Will there be daily roster changes? 
I am not even going to attempt to do affiliate previews until the final week of camp. The fluctuation of prospects could be heavy, especially between Tennessee and Myrtle Beach, because of competition and performance. South Bend, for example, will have almost 50 pitchers vying for 13 spots in the rotation and bullpen.
Where in the world will Richard Gallardo be?
The Cubs signed the young pitching phenom as a 16-year-old international free agent in 2018. The polished righty could debut in Mesa this summer at 17. I am excited to see what he can do as many prospects lists from this winter are very high on him.
Will some of the AAAA players actually stick? 
The Cubs signed almost 20 MiLB free agents this winter. Most are non-roster invitees in the big league camp but only a couple will likely earn a spot when Iowa's season opens on April 5. Allen Webster looks good so far, as does Ryan Court.
Things are about to get crazy in Mesa as the already frenetic pace goes full-on ant farm. So fun.