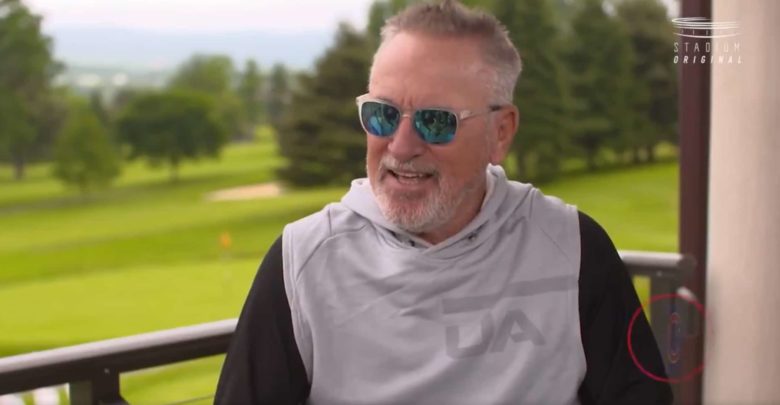 Joe Maddon Ranked 6th Best Manager in MLB
Though it's admittedly unscientific and subjectively biased, Nick Cafardo's recent managerial rankings in the Boston Globe do provide a little insight into how various skippers are viewed outside their own markets. Of course, we're really only concerned with how one manager is viewed, since, despite the plethora of Bryce Harper posts, the purview of this moderately successful web log is somewhat limited.
The jury is out on Joe Maddon and has been for some time, alternately lambasting him for his bullpen usage and lauding him for guiding the Cubs to 95 wins despite unfavorable circumstances. There's also that 2016 World Series victory people tend to forget, though it feels that some would use that as a shield to deflect even the most valid criticism.
Now in the final season of the five-year deal he signed prior to 2015, Maddon may be managing for his future in Chicago as the Cubs head into the 2019 campaign with a huge payroll that should probably be much larger. Or at least it could be much larger. Some have even theorized that a failure to go all-out this winter is indicative of the front office punting to give Maddon terrible field position for his final season, but c'mon.
I'm probably only asking this question to a limited audience, but do you really believe Theo Epstein would jeopardize an entire season — not to mention his own job — by handicapping his manager like that? Or that the organization would be able to maintain the narrative of a limited budget if that wasn't really the case? If you do, I'd suggest removing the tinfoil hat.
If Epstein was really so disillusioned by Maddon's performance or personality, it would have been much easier to show him the door after last season. Buyout be damned, this isn't a time to be jacking around with the team's competitive window. Because here's the thing about firing or failing to renew a manager: You have to be sure someone better is there for the taking.
That's why Maddon's got a job in the first place and it'll be the reason he's no longer there should the Cubs choose not to extend him. And while it's possible Epstein believes a former player like David Ross or Mark DeRosa could be ready for the gig, the of current or potential managers who could coax better results from the 25 men on the roster is a short one.
Cafardo lists only five names ahead of Maddon, all of which you can probably rattle off with relative ease. Well, you can probably guess three for sure. Consider the writer's regional bias and a bent toward recent titles for the top spot. Head west for an unlikely contender for No. 2, then hop across the Bay for No. 4. The Boston connection is strong with the third manager as well, even though his team infamously blew a 3-1 lead in the World Series.
Rounding out the top is a man whose team was build in a similar manner to Maddon's Cubs and that similarly fell short of the World Series the year after winning it. There really isn't any need for me to be so coy with these rankings, it's not as though Cafardo is dispensing any proprietary information that requires any manner of secrecy. You'll see that in the blurb on Maddon, which is pretty generic.
Maddon reinvented managing in this era, combining the heavily analytics slant of the Rays when he ran that team to the big-market, high-resource Cubs, where he ended the franchise's 108-year drought between championships.
So what's the whole point of this? Again, it's simply to share a little bit about how Maddon is viewed by those with a bit more distance from the situation and to point out that swapping managers isn't just a binary move. All that said, I'd still not be surprised in the least if the Cubs opt not to re-up with Maddon beyond this year.
That's less about his acumen as it is the friction both he and the front office have either denied or presented as part of a healthy working relationship. Maybe that's true, but Maddon drew Epstein's ire with some of his public comments about the blog post from Melisa Reidy's that reignited the Addison Russell investigation — "Should I?" — and appeared to be the target of criticism of the team's effort level.
At the same time, I'd be completely unsurprised by an extension for another two or three years. Maddon has guided the Cubs through their most successful stretch in over a century and it's hard to imagine someone taking over and suddenly making them better. Does he need to do a little better with the 'pen and find a way to not have Willson Contreras catch 1,100 innings? Yes. Are his flaws so egregious that they can't be remedied? No.
I believe it'll all come down to how this season goes, but not necessarily in terms of wins and losses. I mean, yes, that too, but how the Cubs play on getaway days or in the third game of a series in which they've won the first two will tell the tale.