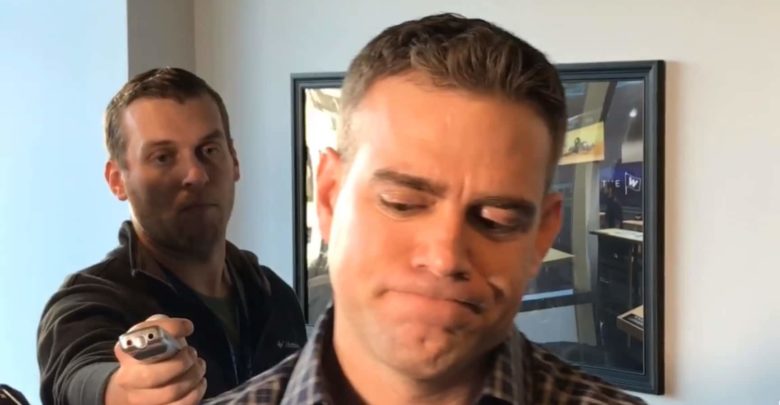 Cubs Need to Outspend Rest of NL Central Just to Keep Pace
In Moneyball, Billy Beane famously told his scouting room, "If we play like the Yankees in here, we will lose to the Yankees out there." In view of the Cubs' widely reported budgetary woes, allow me to rephrase this concept. If the Cubs spend like the Brewers in the offseason, they will lose to the Brewers in the regular season.
The collective bargaining agreement (CBA) intentionally gives small-market teams a series of built-in advantages. Those "less fortunate" organizations are allotted extra compensatory draft picks, extra international bonus pool money, and better benefits with smaller penalties when it comes to qualifying-offer free agents. All of this is designed to offset the extra revenue larger-market teams can spend.
But another way of looking at this is that if large-market teams fail to spend that addition money, they are putting themselves at a competitive disadvantage.
Take the recent trade the Brewers made, sending their competitive balance round A draft pick (40th overall) to the Rangers for Alex Claudio, who has a career 3.20 ERA over 230 IP. Such a pick is only allotted to small-market teams, a gift from MLB merely for being in a less populous city. Now, Claudio is not an elite reliever. But from the Cubs' point of view, the Brewers effectively got him for free because they merely spent a draft pick the Cubs will never be eligible for.
In fact, the Cubs are the only team in the NL Central that has never been eligible for the various "free" draft picks and benefits allotted by the CBA. And this does not even account for the extra international signing bonus money or other perks received by their division rivals. One could argue that the first $30 million the Cubs outspend their NL Central opponents by every year is just paying off this competitive disadvantage.
The only way for the Cubs to match Claudio's talent and stay level with the Brewers is to pay for an equivalent reliever. As a point of reference, FanGraphs placed an $18.6 million value on the 40th pick back in 2014 and it is likely higher today. And keep in mind the Brewers get one of these picks very frequently.
None of this is to suggest the Cubs are doomed to lose to the Brewers or Cardinals if they fail to sign Bryce Harper or other big free agents. But it is something to keep in mind as the Cubs wring hands that are cuffed by budget constraints.