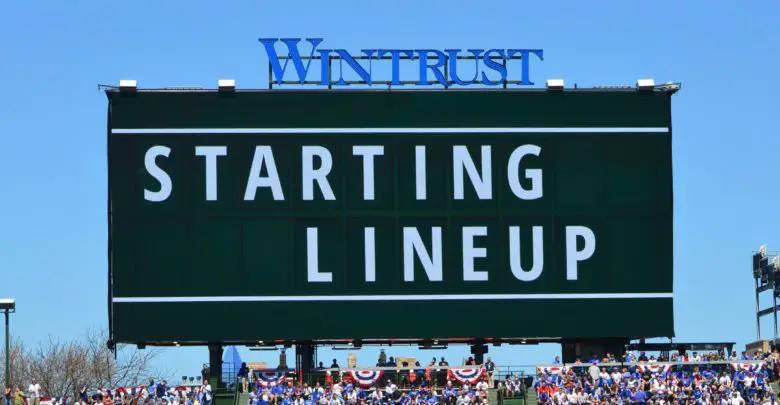 Chicago Cubs Lineup: Murphy Leads Off, Rizzo Cleans Up, Montgomery Starting Decisive Final Game
Given the way this whole season has now come down to the wire, I half expected to see Stringer Bell and Avon Barksdale in the lineup. Alas, we've got a more standard cast of characters for Game 162. The only question is whether they'll perform like leading men or a bunch of extras.
Daniel Murphy is leading off at second base, Ben Zobrist plays right, Javy Baez is at short, and Anthony Rizzo plays first. Kris Bryant moves up to the five hole and plays third, Jason Heyward is in center, Kyle Schwarber is in left, and Willson Contreras catches.
Mike Montgomery had been looking good since coming off the DL, but his most recent start against Pittsburgh was forgettable. One thing that's remained consistent, however, is his propensity for throwing strikes. Montgomery has been attacking hitters, which works out quite well when his stuff is dialed in.
We've seen both sides of that in Monty's two previous starts against the Cardinals back in late July. He held them to one run on five hits over six innings in the first, then gave up five runs on 12 hits less than a week later. The Cubs need the former in this one.
Attempting to play spoiler will be 22-year-old Jack Flaherty, who has dominated the Cubs in his two starts against them this season. He's allowed just one run on four total hits over 10 innings, striking out 16 against seven walks. The lone run came on a Contreras homer, something that has since become an endangered species.
Flaherty is a big-time strikeout pitcher (10.86 K/9) who'll get plenty of swings and misses with his slider. His mid-90's fastball is an excellent weapon as well and he locates it well enough to do much more than just set up his breaking stuff.
Righties have actually fared better against Flaherty this season, particularly when it comes to slugging. That slider can flatten out a little bit at times, which is part of the reason that 13 of the 20 home runs he's allowed have come from right-handed hitters.
But enough of any scouting or breakdowns, this is a matter of the Cubs doing what they need to do to win the game. Win and they guarantee at least a one-game battle for the division, lose and they probably find themselves in the Wild Card. Have your paper bags ready, folks.
This game, and all others in MLB today, starts at 2:20pm CT and will be broadcast on NBC Sports Chicago and 670 The Score. And if the situation wasn't enough on its own, rain threatens to mess with things even further. Yay!
162 pic.twitter.com/f7LuqLki9y

— Chicago Cubs (@Cubs) September 30, 2018