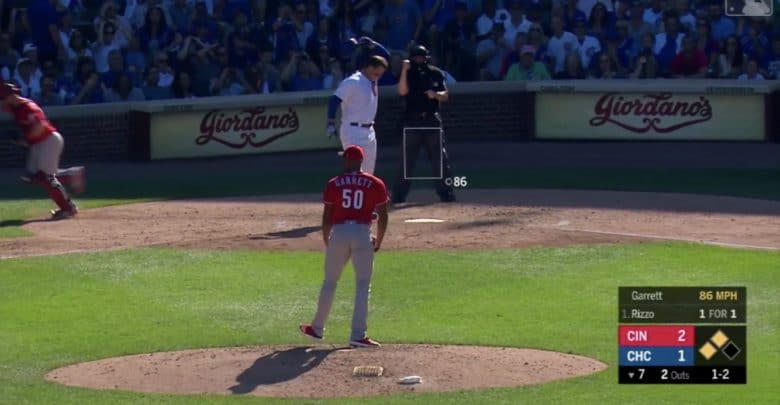 Cubs Have Baseball's Worst Offense Over Last Week
Opposing pitching staffs have apparently been doctoring baseballs with Pepto-Bismol lately, because the Cubs have not been able to get runs. They have been plenty crappy, though. Only once in the last seven games have the Cubs plated as many as four, and they've scratched out just a single tally three times. And that lone "big" game was entirely a product of El Mago's exploits, though the rest of the failings are anything but an illusion.
We can point to all manner of causation — long stretch with no real break, injuries, Daniel Murphy swinging at and missing an inordinately high number of fastballs — but the end result is the same. The Cubs are a bad offensive team right now. Please read those last two words again because they're pretty important.
This isn't an attempt to push anyone off the ledge, just a very focused look at recent struggles. At the same time, it'd be foolish to simply wave this recent bout of anemia off as merely a phase. Finally getting a day off won't supply the Cubs with iron pills, nor will the playoffs provide a forgiving stretch of bottom-of-the-rotation arms against which they can get right.
"We gotta do better than one run," Joe Maddon deadpanned after Sunday's loss.
Yeah, I'd say that's accurate. Well, except the Cubs have actually averaged just over 2.1 runs per game over the last week, so maybe Maddon should have doubled his goal. Either way, the issues run deeper than just failing to hang crooked numbers. The Cubs aren't hitting, they're not hitting for power, and they're not getting anyone on base to make their infrequent hits matter much.
Again, we're only talking about seven games here, so taking the stats above as some sort of greater pronouncement would be unwise. But it is a troubling symptom of a more insidious disease that tends to alternate between dormancy and flareups. The key, then, is to find a way to break out of this current funk and ride the resultant wave into the postseason.
Perhaps the most obvious reason to believe in that possibility is the team's season-wide performance, which has them near the top of the league in almost every offensive category. The one major exception would be ISO, which has been a pain point all along. Even those who've countered talk of the Cubs' elite offense by citing their propensity to disappear for stretches have to admit that a surge may be imminent. After all, it's central to their gripe.
I mean, if a team is up near the to of the rankings despite prolonged offensive outages, it follows that they're capable of incredibly hot runs as well. So perhaps getting back to Chicago to finish out the last 10 games at home will precipitate just such a stretch.
But wait, does that mean they'll burn up all the good mojo prior to the playoffs? Pssssh, we'll worry about that once October rolls around.