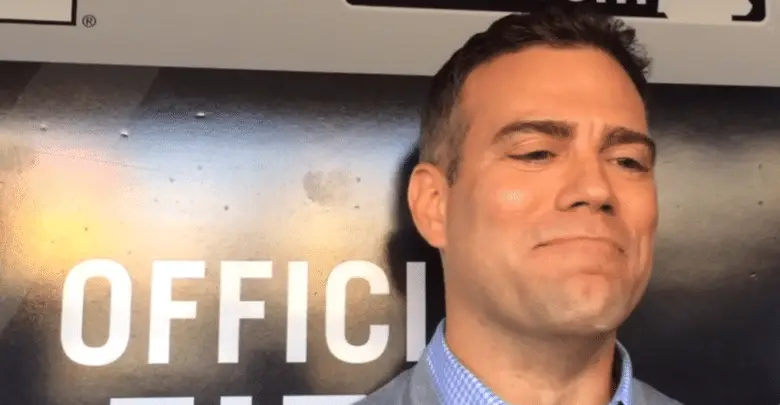 Cubs Could Still Make Last-Minute Trades for Pitching
The Cubs have only 16 games remaining in the season, but don't be surprised if they make a last-minute trade or two in order to help them cross the finish line. These won't be splashy, but think of it like scraping together the change in your console to put a half-gallon of gas in your car just to coast home.
The rules governing trades are no different now from what they were back in August, except that any player acquired at this point would not be eligible for the playoff roster. With Pedro Strop out for what he says will be two weeks and Brandon Morrow's availability a week away at best, it makes sense for the Cubs to look at bringing aboard a competent bullpen arm, maybe more.
While they've managed to catch lighting in a bottle with late additions like Jesse Chavez and Jorge De La Rosa, it's unlikely the Cubs would be able to cash in a lottery ticket on any high-leverage types at this point. And given how Joe Maddon likes to give starters the early hook these days, perhaps a repurposed starter would make sense as a long man.
That's what they tried with lefty Jaime Garcia, whose only action with the Cubs thus far has been an ill-fated start in that rain-soaked doubleheader in Washington. The jury is still very much out on that acquisition, but maybe they could take another swing at a similar idea. Perhaps, say, James Shields.
While the 35-year-old righty hasn't been great — or anything close — on the South Side, he's had his moments and could benefit from a change in uniform. It's hard to imagine the Sox picking up his $16 million option for next season, particularly with their young pitchers coming along, so they've got no long-term commitment there. And his $2 million buyout for next season is already rolled into the AAV of his current deal, so it shouldn't cost the Cubs much.
Shields has been tougher on lefties this season and is split-neutral for his career, not bad traits to have in a long reliever. And he's actually better the second time through a lineup, though having him face more than nine batters in relief probably means something went terribly wrong with the starter. He's not a groundball guy and he gives up a lot of big contact, so that's concerning.
Anyway, that's just total speculation (thanks for the idea @FullCountTommy) and is not based on anything other than some carryover from earlier waiver-trade speculation.
There are dozens of other players out there who've cleared waivers and are trade-eligible, so it's just a matter of finding the right fit for these next two weeks or so. And the Cubs could just stand pat, but that's never been their MO in the past. So don't be surprised by a move or two this weekend as they chug through the last few days of this break-less month.