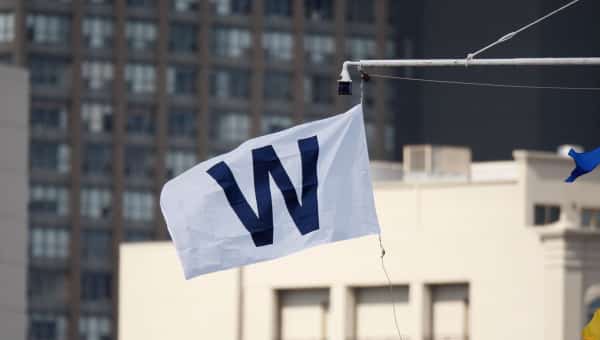 CI Recap (9/11/18) – Cubs 3, Brewers 0: Great Start from Quintana Carries Cubs
With their division lead quickly crumbling, the Cubs needed a strong effort from their sometimes shaky lefty, Jose Quintana. He answered the call just like he had the last time out in Milwaukee, throwing 6.2 shutout innings. Q allowed only three hits, walked two, and struck out seven before departing. The rest of the pitching staff performed well, allowing no men to reach base.
Victor Caratini came up huge, driving in two runs while hitting a single and a double. The rest of the lineup was pretty stagnant, putting up just one hit and two walks, with another man reaching on an error by Jonathan Schoop. It was a great win that the Cubs badly needed. (Box score)
Why the Cubs Won
Quintana and his crew of shutdown relievers were nails tonight. They only allowed men to reach base in two innings, both of which came while Quintana was on the mound.
Key Moments
In the bottom of the 2nd, Brewers starter Jhoulys Chacin tried to pick Javy Baez off at second with Ben Zobrist on third. His throw sailed into center, allowing the only run the Cubs needed to score.
Quintana ran into some trouble in the top of the 7th, loading the bases with two outs. With a 2-0 lead, Joe Maddon brought in Justin Wilson to try to seal the game. Wilson threw three consecutive strikes to punch out Manny Piña and end the Brewers' biggest threat.
Stats that Matter
The Cubs offense struck out 10 times and drew only two walks.
Cubs pitching struck out 10 while walking only two.
The Cubs have recorded six shutouts vs. a single opponent for the first time since 1928.
Bottom Line
The Cubs were able to extend their lead in the NL Central behind a great pitching performance. They currently lead the Brewers by two games and have an 84-60 record.
On Deck
Kyle Hendricks will do his best to keep the Brewers offense at bay, while Chase Anderson will ideally allow many runs so the Cubs can head to their next destination with a somewhat comfortable lead. The game will be broadcast on ABC-7 and ESPN at 7:05pm CT.