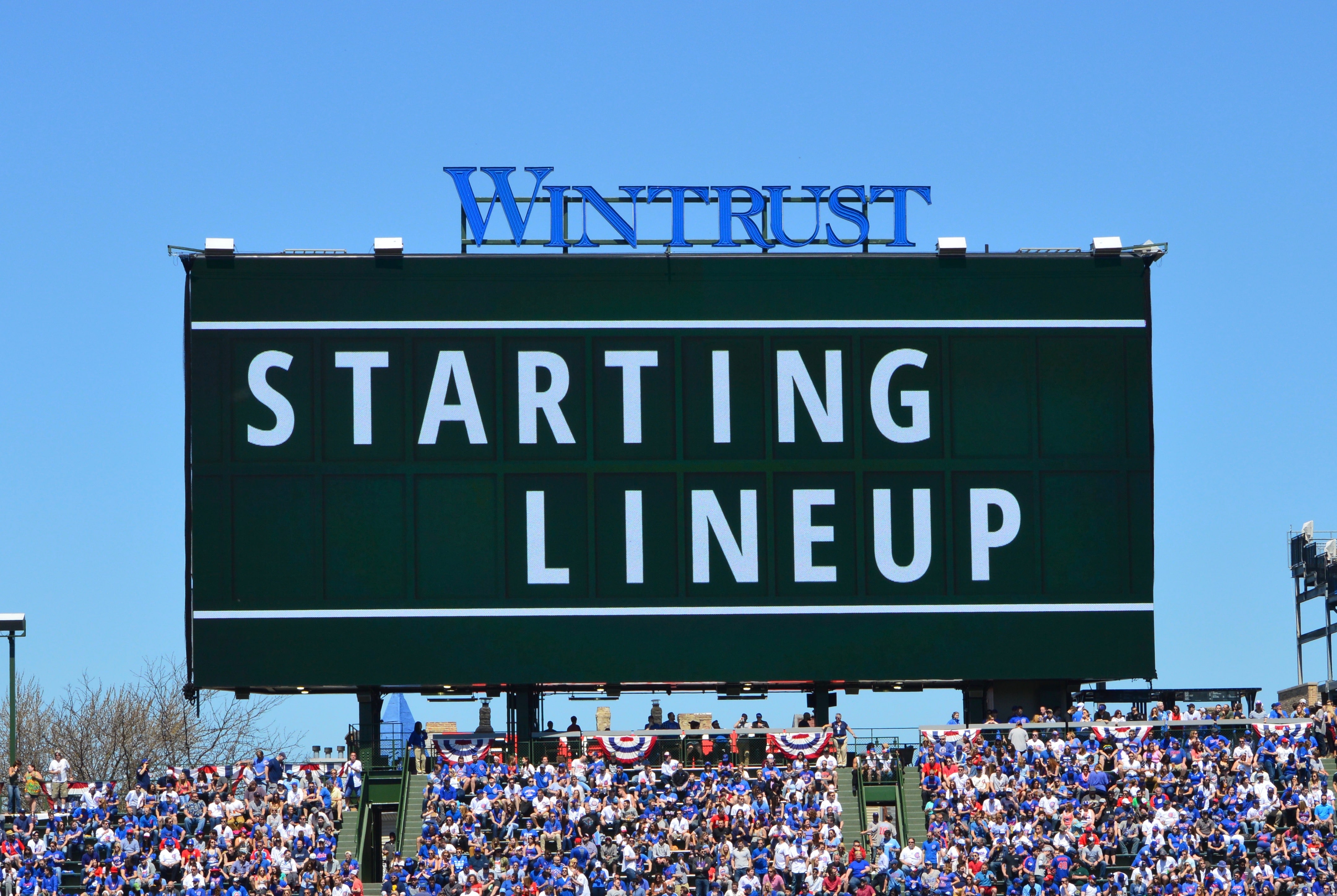 Chicago Cubs Lineup: Murphy Leads Off, Bryant in RF, Hendricks Tries to Mold Nats
Daniel Murphy is leading off at second, Javy Baez plays third, Anthony Rizzo bats third, and Ben Zobrist cleans up in right. Kris Bryant bats fifth in left, Albert Almora Jr. is in center, Willson Contreras is catching, and Addison Russell bats last at short.
Do you really need me to tell you anything about Kyle Hendricks? Good, because he's really good and you should know that perfectly well by now. He put up a really solid effort against the Nationals last month at Wrigley and he'll look to do more of the same as the Cubs try to finish their 11-game road swing on a high note.
The Washington offense can still be scary and there's a sense that they could feel like animals backed into a corner, but they may also be a little deflated now that pretty much all hope is lost. Perhaps Hendricks can be the moldy hotel room that prevents them from breathing properly.
Speaking of which, Stephen Strasburg will be on the mound tonight, provided his home has not felt the ill effects of additional moisture in the woodwork. And no, I will never let go of my disdain for last year's rained-out NLDS debacle.
Strasburg's season has gone in fits and spurts as he has battled shoulder inflammation, so this is only his fourth start since June 8. He had missed over a month prior to a July 20 start, then was out another month before being reactivated August 22. His fastball velocity is down two ticks in his last three starts, but what's even worse for him is that his changeup is off as well.
A devastating weapon when it's on, the change bedeviled the Cubs back on that rainy day in October last season. Without that overpowering fastball to offset it, the changeup has been a minus pitch in Strasburg's last three starts. The curveball has been iffy as well, and that's also been a huge hammer for him over the course of his career.
Because of his elite stuff, Strasburg has posted nearly identical platoon splits this season and throughout his career. He's been very hittable this year, though, and he's been anything but dominant lately. Still, we're talking about Stephen Flippin' Strasburg, so the potential exists for a lights-out performance.
We'll find out whether the Cubs can get over on my personal nemesis at 6:05pm CT on NBC Sports Chicago (or MLB Network for you out-of-marketers) and 670 The Score.
Here is tonight's #Cubs starting lineup in D.C. #EverybodyIn

Stream on @YouTubeTV: https://t.co/t4XvcdoeJc pic.twitter.com/w2xOoqzxac

— Chicago Cubs (@Cubs) September 6, 2018