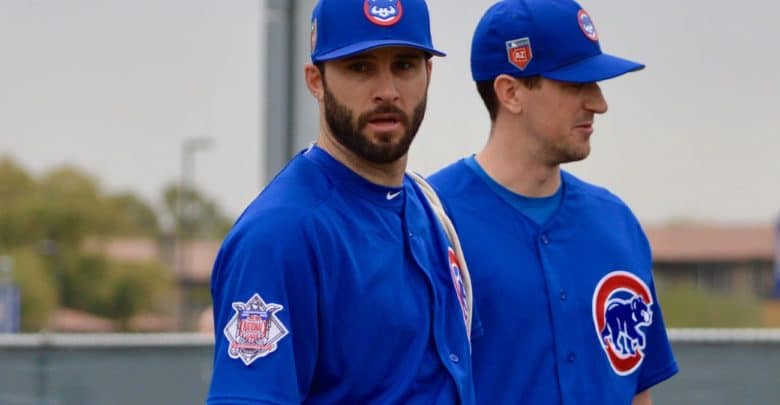 Maddon Admits 'Barely' Enough Time for Morrow to Get Back
If Jim Hickey's comments Wednesday afternoon fueled (very) cautious optimism for Brandon Morrow's return, Joe Maddon's assessment tempered things further. Speaking to the media ahead of the series finale in Milwaukee, the manager said there was "barely" time for Morrow to get back up to speed by the end of the season.
That's more or less what we've all been hearing for a while, so it's not really much of a surprise. It is, however, much more of a reality now that we're already nearly a week into September with Morrow yet to throw off the mound.
Maddon said they're running out of time to get Morrow back onto the mound and into the closer's role. He said it's "not inaccurate" that they'll have to operate under the assumption he can't comeback and be full go this season.

— Sahadev Sharma (@sahadevsharma) September 5, 2018
"Even if you want to use him in the 9th inning, I can't imaging a back-to-back nights kind of thing," Maddon admitted at the end of August. "You would think that by the end of [September], that you can do something like that, but I don't think you throw him into that."
Asked Wednesday if that was still the case, Maddon said it was "not inaccurate." But much like Kris Bryant coming back after extended time on the shelf, getting Morrow back in any significant capacity would be a boon to the bullpen. Now let's just hope he can get back to the mound soon.