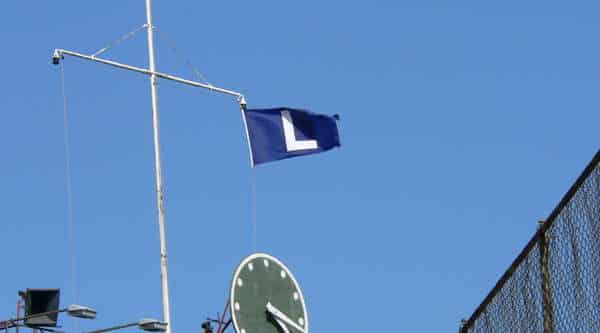 CI Recap (8/29/18) – Mets 10, Cubs 3: Frazier, Mets Jump All Over Cubs
After the Cubs won the suspended game from Tuesday night, they had a chance to sweep the series in the regularly scheduled game Wednesday. However, it was immediately obvious in the that they would not be cleaning up. The Mets jumped ahead early and were never really threatened in a blowout win.
Alec Mills got his second start of the season and found himself in an instant jam. Amed Rosario and Austin Jackson singles preceded a Michael Conforto walk to load the bases with two out. Todd Frazier pounded a 2-0 Mills fastball for a grand slam to left field.
The Cubs tried to climb out of the 4-0 hole with limited success. Willson Contreras doubled in the 2nd against Jason Vargas and scored on an Ian Happ infield single. Mills was actually very good after the opening inning, going four scoreless frames.
Vargas was even better than his Cubs counterpart. The soft-tossing lefty pitched into the 6th inning allowing only one run. The Mets put the game to rest in the top of the 7th against Randy Rosario, who entered in the 6th and started the next inning. He allowed an RBI single to Amed Rosario and then was pulled after a walk put two on with two out.
Brandon Kintzler's struggles continued as he entered and allowed a two-run triple to pinch-hitter Jose Reyes to make it 8-1. James Norwood allowed two runs in the 9th and Victor Caratini hit a two-run bomb to bring the final score to 10-3. (Box score)
Why the Cubs Lost
Frazier's slam put the Cubs in an early hole that they could never come back from. The offense was not on it's game either, scoring just three runs against what should have been a soft spot in the Mets' rotation. Two of the team's hottest hitters, Javy Baez and Daniel Murphy, were given the game off, which probably didn't help.
Key Moment
A grand slam is always a big blow to a team's chances to win a game, but a two-out granny in the top of the 1st inning is even more painful. Frazier has struggled in 2018, but he can still pound a fastball he knows is coming.
Stats That Matter
Mills settled down after his shaky start: 5 IP, 4 R, 4 H, 5 H, 5 K, and 2 BB. With the Cubs embarking on a 11-games-in-11-days road trip, it seems likely Mills will get another start.
Caratini is starting to show a bit of life with the bat. His homer in the 9th inning was the first of the season.
Bottom Line
The Cubs went 6-1 on their seven-game homestand, a very good result despite the flop on Wednesday. It seems perfectly in keeping with the quirks of baseball that Chicago would win games started by Noah Syndergaard and Jacob deGrom while losing the game started by Vargas.
On Deck
The Cubs start their long road trip with a makeup game against the Braves in Atlanta on Thursday. Mike faces Mike as Montgomery duels Foltynewicz in game available on MLB Network (out of market) and WGN.