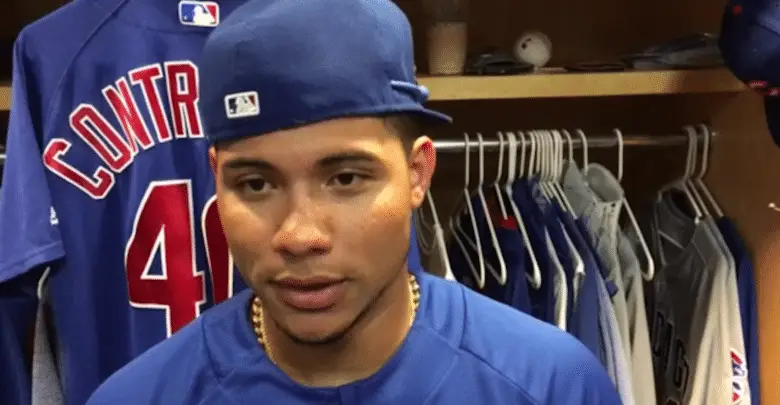 Cubs Quick Hits: Peripherals Suggest Willy the Beast's Power Outage Not a Fluke
Willson Contreras smacked 21 homers in 428 plate appearances last season. And if we're being honest, he probably would've rocketed past the 30-homer mark had he not hurt his hamstring. This season, however, he has only hit nine homers in 442 plate appearances
So is his lack of power a byproduct of flukiness or is this a real phenomenon?
According to xStats — a computer model that takes into account exit velocity, launch angle, batted ball location, and many more variables to predict homer probability — Contreras should have hit 11 homers. Even that total is an underwhelming number of longballs, given it's not much different than his actual mark.
Why Contreras is experiencing a dramatic power outage is puzzling. On the surface, the Cubs catcher is making ~75 percent contact this season compared to ~71 percent last season. It's possible that Contreras is simply sacrificing power to make more contact. After all, it's not as if his overall numbers are bad this year, as he still has put up a 111 wRC+ and .340 wOBA.
It's also possible that the drop has come as a result of fatigue since Contreras has been behind the plate for nearly 40 more innings than any other catcher in baseball. His double in Saturday's win was only his third extra base hit of the month and his first in 16 games, but perhaps that will spur a more powerful stretch run.