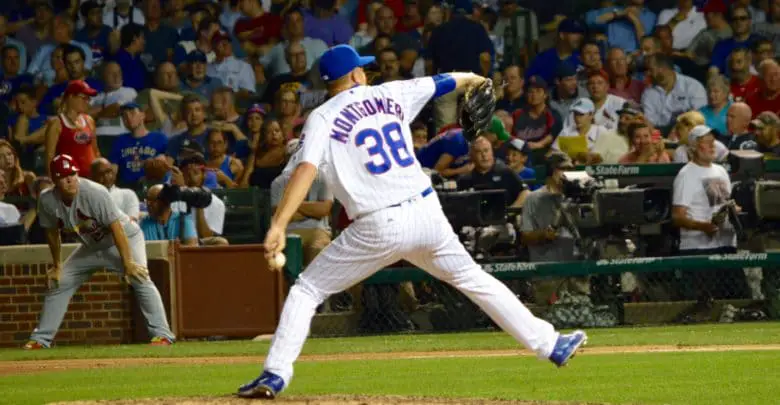 Montgomery to DL with Shoulder Inflammation, Chatwood Gets Saturday Start
The Cubs announced Friday that Mike Montgomery has been placed on the 10-day DL retroactive to August 14 with left shoulder inflammation, which means Tyler Chatwood will return to the rotation. Montgomery had his previous turn skipped in order to conserve his innings, though he did appear in relief against the Nationals last Saturday.
The lefty felt some discomfort in his shoulder during a bullpen session Thursday, so the Cubs opted to put him on the shelf to free up a roster spot. Randy Rosario has been called back up from AAA Iowa to give them an extra arm in the pen as Chatwood moves back to the rotation.
This seems more like a precautionary measure, particularly in light of the stated desire to limit Montgomery over the remainder of the season. Even had he been able to make his Saturday start, it made sense that he'd be moved back to the bullpen once Yu Darvish came back. And while the whole Darvish thing still requires a good deal of optimism, his rehab process has a different feel this time around.
Chatwood's return to the rotation also requires a great deal of optimism. His bullpen stint has gone about how you'd expect, with five walks and three strikeouts to go with seven hits and four earned runs over 5.2 innings. But hey, the Cubs won something like the last six games he started, so maybe some of that mojo remains.