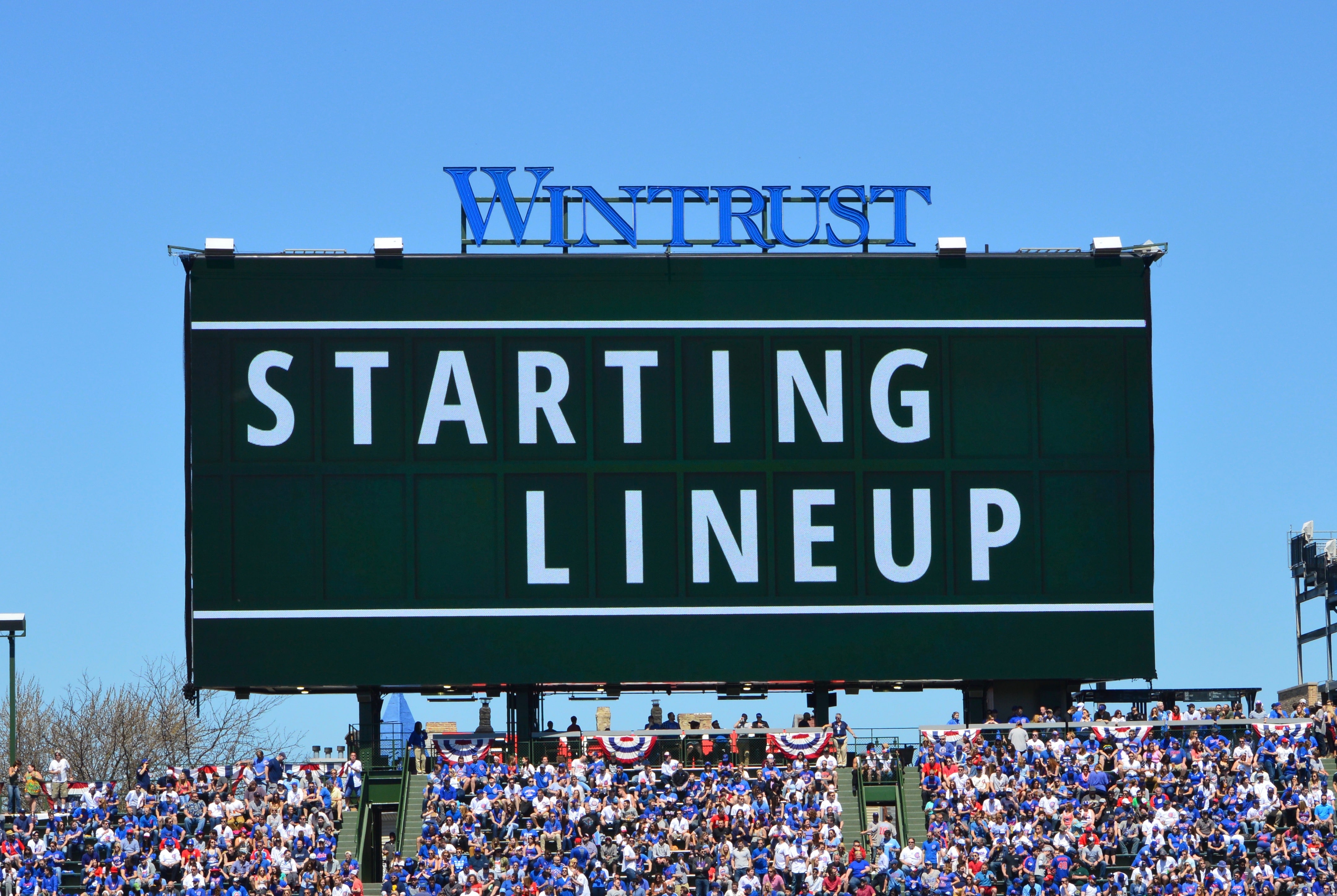 Chicago Cubs Lineup: Rizzo Leads Off, Zobrist Cleans Up, Hendricks on Mound to Open Second Half
The All-Stars are getting the day off in this one, so the lineup is a little different than you might expect for the first game back from a break. But since ESPN saw fit to have the Cubs and Cards go back a little early, Joe Maddon wanted to make sure Javy Baez and Willson Contreras had that extra rest.
Anthony Rizzo has been getting his mojo back as a leadoff hitter, so he's back in there tonight. Kris Bryant bats second, followed by Jason Heyward and Ben Zobrist. Raise your hand if you had J-Hey and Zo in the heart of the order at the beginning of the season. Now put it down because you're lying if you raised it.
Ian Happ is batting fifth in center, Kyle Schwarber is in left, Addison Russell is at short, and Caratini is behind the plate. I'm sure more than one person will wonder why Albert Almora Jr. is in there, so I'll address that quickly: The Cards have a tough righty on the mound and Happ is hitting really well.
Kyle Hendricks didn't look like himself for much of the first half, but he righted the ship in a back way last week in San Francisco. Though he wasn't quite as sharp in San Diego, it's clear that we're seeing him round into form. He's still on his regular schedule because the Cubs and Cards are playing this first game out of the break, so we'll see if he can maintain those mechanical improvements pitching coach Jim Hickey talked about.
Carlos Martinez started the season on fire but has cooled significantly since coming back from the DL with a lat strain. His 4.87 ERA over the last eight starts is boosted by a 1.75 WHIP that itself is largely the product of a 5.53 BB/9 mark that's more than two walks above his career average.
The Cubs drew six walks and hammered out seven hits against Martinez when they faced him last month, but they can't overlook him in this one. His sinker velocity is down this year, so look to see whether he's sitting 95 or a few ticks lower. That obviously will better set off his cutter and slider, both of which could give the Cubs fits.
Bryant turning around his historical performance could be particularly important in this one, since he's only 5-for-28 with 14 strikeouts against Martinez. One of those hits left the yard, though, and Bryant has also drawn six walks. Zobrist, Schwarber, and Russell have all hit Martinez well in the past, so having them bunched closely should work well.
First pitch is set for 6:05pm CT and can be seen exclusively on ESPN.
Hello, we're back.

Game preview: https://t.co/NVuKFeASoa #EverybodyIn pic.twitter.com/aXR6S9WeVX

— Chicago Cubs (@Cubs) July 19, 2018