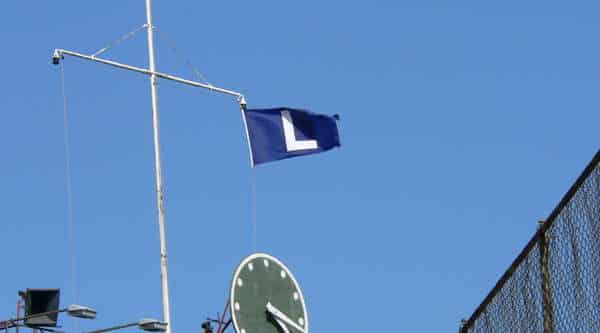 CI Recap (6/25/18) – Cubs 1, Dodgers 2: Underwood Pitches Well in Debut, Late Rally Falls Short
After striking out the first batter he faced on four pitches, it took Duane Underwood Jr. 37 additional pitches to get out of the 1st inning. That was highlighted by a 14-pitch battle with Matt Kemp that resulted in a walk, but Underwood somehow managed to get out of the inning with no runs.
Underwood ended up pitching four innings and likely could have gone longer if the Cubs hadn't needed to pinch hit for him in the top of the 5th inning. Overall, Underwood showed pretty good stuff, and, aside from allowing a solo shot to Enrique Hernandez in the 2nd inning, was rolling after that shaky opening frame.
Justin Wilson gave up a solo homer to Chris Taylor in the bottom of the 8th, which proved to be the winning run. The offense was able to get men on and have favorable situations, but were largely unable to do anything beyond that point (Box score)
Why the Cubs Lost
The Cubs could not get much done against Kenta Maeda or the Dodgers bullpen. They were able to make Kenley Jansen work in the 9th inning, as they sent five batters to the plate and scored their lone run of the game. A check-swing slow roller off of Kyle Schwarber's bat ended the scoring threat and the game against Jansen.
Key Moment
The Cubs had men on first and third with one out in the top of the 8th and Albert Almora Jr. came up to the plate with a lefty on the mound. Bet you can't guess what happened next. If you guessed that Almora would bounce into an inning ending 6-4-3 double play, you win! I would have been surprised by a positive outcome in that situation, if I'm being honest.
Stats that Matter
The Cubs left five men on base and went 1-for-4 with runners in scoring position.
The Cubs struck out nine times, walking only once. Jason Heyward was the only batter who did not strike out.
Cubs pitching walked three (all by Underwood) and struck out four.
Bottom Line
The Cubs lost their fifth straight game and are currently 2.5 games behind the Brewers. This was one of those games where the opposing pitcher had it working and simply got stronger as the game progressed. On a positive note, Underwood showed he can pitch well to major league batters. Based on what I saw tonight, he should definitely be a legitimate candidate to start for the Cubs in the future.
On Deck
Tomorrow at 9:10pm CT, Jon Lester will take the ball for the Cubs agains Ross Stripling for the Dodgers. The game will be broadcast on WGN and ESPN for those folks who are not in the Chicago Cubs market.