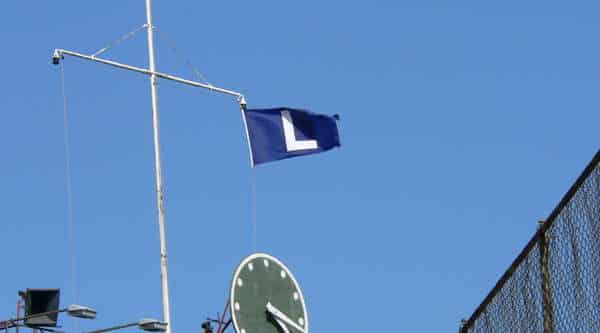 CI Recap (6/24/18) – Cubs 6, Reds 8: Cubs Blow Late Lead Again as Reds Sweep
Things were going well for the Cubs in the first six innings of today's contest. Mike Montgomery was shutting the Reds lineup down, and the Cubs had a five-run lead going into the bottom of the 7th inning.
Sadly, Mike Montgomery and Pedro Strop were unable to hold that lead, allowing 13 batters to hit in the 7th inning, the first nine of which reached base before an out was recorded. This game epitomized how the series went against the Reds because, once again, Cubs pitching could not hold a late lead (box score).
Why the Cubs Lost
In the fateful 7th inning, the Cubs walked three, allowed two doubles, four singles, and a home run. The Red hitters were not fooled by anything Montgomery or Strop had to offer.
Key Moment
Montgomery was struggling and failed to record an out, allowing a run after facing three batters in his final frame. Joe Maddon called on Strop to stop the Reds from scoring further. That did not happen, as the first offering from Strop was deposited into the left field seats by Jesse Winker for a three-run bomb.
Stats that Matter
This was the first time all year that Montgomery allowed more than one run in a start.
Cubs batters walked only once while striking out 11 times.
The Cubs only got on base twice in four innings against the Reds bullpen.
Bottom Line
Cubs pitching could not maintain the lead, yet again. This is the first time the Cubs were swept by the Reds in a four game series since 1983. Don't let this distract you from the fact that the Cubs are still one of the best teams in the National League. They are also still within striking distance of first place in the division.
On Deck
The Cubs will continue their road trip by heading west to face the Los Angeles Dodgers at 9:10pm CT. Duane Underwood Jr. will be making his MLB debut for the Cubs to allow Jon Lester a liitle more rest after Wednesday's effort, with Kenta Maeda starting for the Dodgers. The game will be broadcast on NBC Sports Chicago and MLB Network for the out-of-market folks.