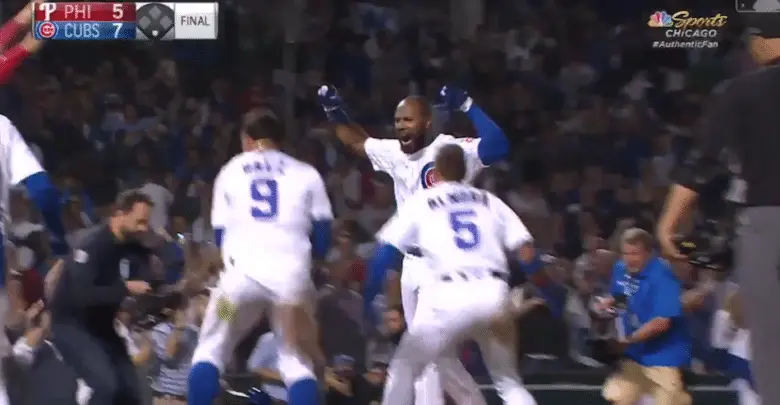 Cubs Quick Hits: Jason Heyward Doing More Damage Against Fastballs Than Ever Before
Jason Heyward looked helpless against four-seamers in 2016 and I remember thinking, "Um, there's no way a player with his history against fastballs suddenly can't hit heat anymore." This year, however, is a different story, and the Cubs right fielder is once again blasting fastballs all over the field.
Whereas Heyward produced under league average runs against four-seamers in 2016 with a wFA/C of  -0.06, he has hit them to the tune of a 1.94 wFA/C so far this season. (The wFA/C stat is just a fancy way of saying how many runs Heyward has created per 100 pitches.)
Heyward's current wFA/C rate is the best of his career. I repeat, Heyward's wFA/C so far is the best of his career. I was pretty blown away when seeing that stat jump off the screen, considering he's always been a fastball hitter. So for Heyward to be putting up the highest rate so far in his career should be extremely encouraging to us.
The best total wFA/C that Heyward ever recorded was a 1.81 in 2013 when he had a .344 wOBA. I don't know about you, but I'll take a .344 wOBA again with stellar defense because that is going to be worth around 4-5 fWAR or, in other words, exactly what the Cubs paid for.