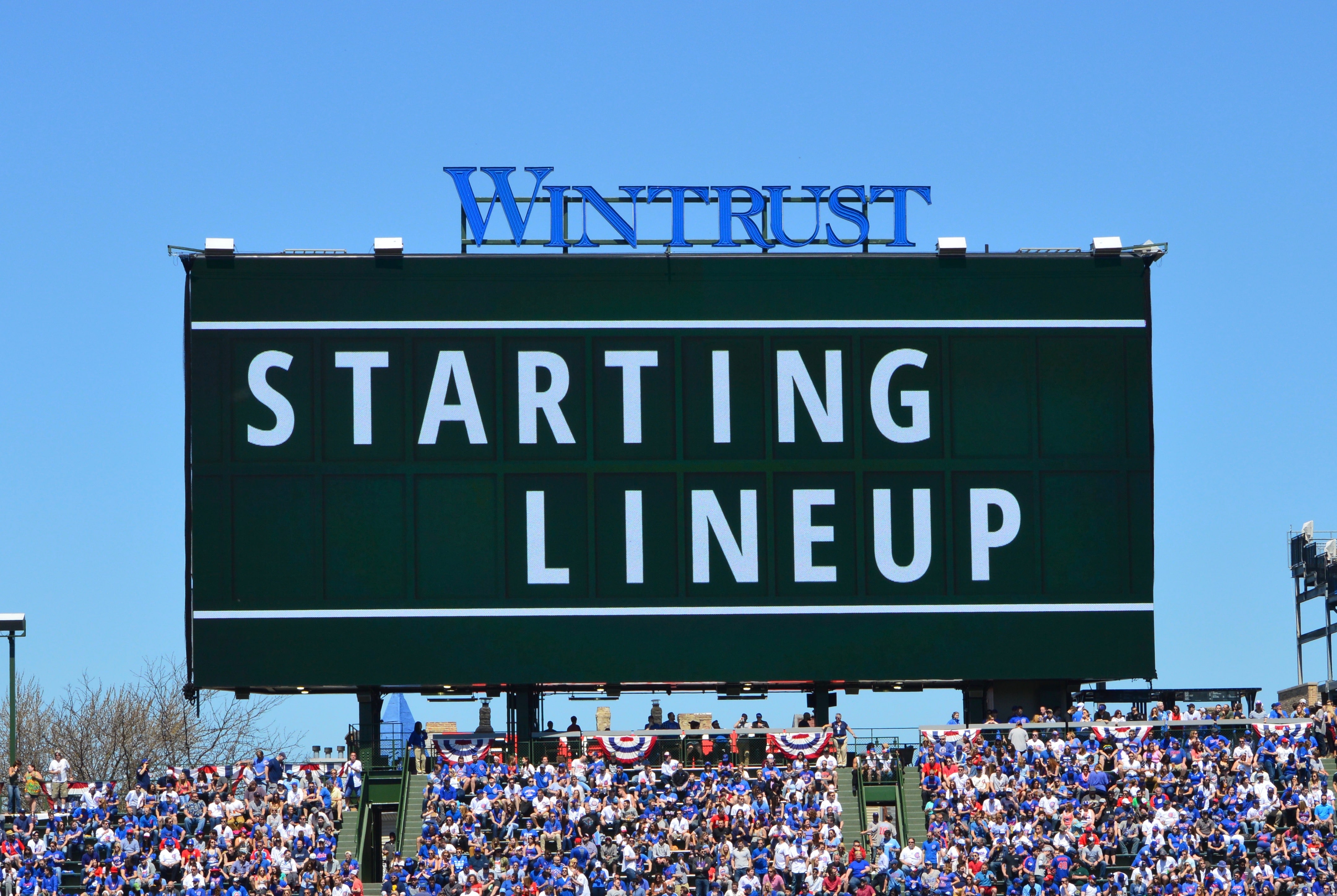 Chicago Cubs Lineup: Almora Leads Off, Quintana Starts as Cubs and Brewers Battle for First Place
Here is tonight's #Cubs lineup against the Brewers. #EverybodyIn

Stream on @YouTubeTV: https://t.co/t4XvcdoeJc pic.twitter.com/NhMc1SO8rK

— Chicago Cubs (@Cubs) June 11, 2018
After winning their fifth straight series, the Cubs head up to Milwaukee for a series that can land them in first place by making it six in a row. The Brewers come off a series win against the Phillies and will look to preserve their half game lead over a Cubs team that has beaten them in seven of eight tries this season. The Cubs have outscored the Brewers 29-9 in the eight meetings in 2018.
Jose Quintana gets the ball for the Cubs, looking to continue his dominance over the Brewers. Q faced the Brewers twice in the month of April, getting the win in both games while not allowing a run in either start. You may also remember his complete game shutout of the Brew Crew at Miller Park in the pivotal series last September.
Quintana was good in his last start, striking out ten Phillies in 5.2 innings while allowing two runs. Those runs, however, came on a home run allowed by Steve Cishek after Q had been pulled. Given the homer allowed by Cishek and the eventual walk-off grand slam hit by Jason Heyward, it's no surprise Q's solid outing fell a bit out of memory. As usual, command will be key tonight for Jose. His 4.34 BB/9 is by far the highest rate of his career, but most of his peripherals look in line with his career norms. Thus, putting hitters away and avoiding long at-bats will be important as Quintana looks to cut down on the walks.
The Cubs offense will be opposed by righty Junior Guerra, who enters the game with a 3-4 record and a 2.83 ERA/3.74 FIP. It's been a good start to the 2018 season for Guerra, who's K/BB rate this season is the best of his career. His HR/9 rate is also down to 0.90, a much lower mark than the 2.30 rate he saw in 2017. Guerra is coming off a loss to the Indians in which he allowed three runs over six innings pitched. The Cubs saw Guerra earlier this year at Wrigley Field, where his one run allowed in six innings pitched was not enough to out-duel his opponent tonight, Jose Quintana. It was a tough loss to take for Guerra, but it may be a good blueprint for tonight's game. Both pitchers have fared well against their respective opponents, so it may come down to who makes that one mistake.
For the Cubs on offense, Albert Almora Jr finds himself back atop the order, followed by the red-hot Jason Heyward in the two-hole. Guerra has been tougher on righties (.259 wOBA) so this will be a good test for Albert in the leadoff spot. The usual meat of the order follows, with Bryzzo, Willson Contreras, and Kyle Schwarber making up the middle of Joe Maddon's lineup. The middle-infielders, Baez and Russell, round out the order in front of Quintana. Kyle Schwarber is the only Cub in the lineup to have taken Guerra deep in his career (2017) and Javy Baez drove in the lone run against Guerra on a double in the lone meeting this season.