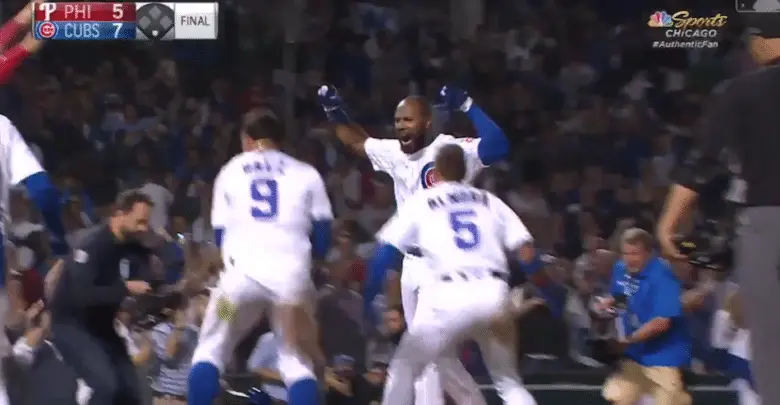 Cubs Quick Hits: A Look at Jason Heyward's Slugging, Expected Home Run Rate
I nearly ran into my TV when Jason Heyward hit a walk-off grand slam with two strikes against a lefty. In our Cubs Insider team group chat, I'll admit that I didn't…well…express confidence in Heyward. But the right fielder hasn't just been more clutch this year, he's hitting the ball further right now than at any point in the Statcast era.
Heyward's expected homer rate shows how much the right-fielder has improved. In 2016, when he debuted with the Cubs, the gold-glover only hit about one ball worth going over the fence per 100 ABs. So far this year, J-Hey's expected homer rate is about three in every 100 PAs, which is on pace for roughly 18 long-balls if he starts consistently throughout the season.
Heyward mashing 18 bombs, playing gold-glove defense, and being an excellent teammate is exactly why Theo dished out $184 million. Oh, and let's not forget that pep talk on a rainy night in November 2016 in Cleveland, Ohio.
SEASON xHR/100 ABs
2015: 2.0
2016: 1.2
2017: 2.5
2018: 3.1