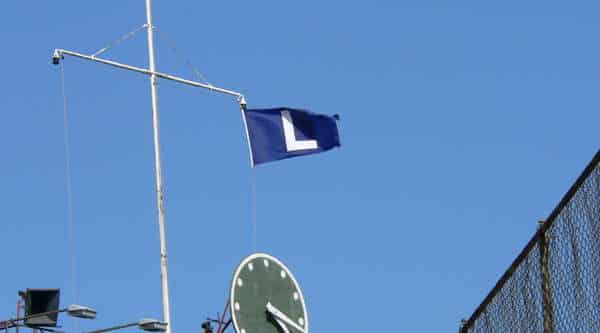 CI Recap (6/5/18) – Cubs 1, Phillies 6: Hendricks and the Offense Struggle as Phillies Win Opener
The Cubs returned home to Wrigley Field Tuesday night hoping to build on four-game winning streak after sweeping the Mets in NYC. Unfortunately, a Phillies team that scored just one run during a weekend set in San Francisco wasn't having any of that. The Phillies jumped on Kyle Hendricks early and rode starter Zach Eflin's best start of the season to victory. (Box Score)
Why the Cubs Lost
Kyle Hendricks struggled Tuesday night, gutting out five innings while surrendering five earned runs on five hits with three walks and five strikeouts. He continues to get beat with homers, as his 12 home runs allowed in 2018 are getting dangerously close to his totals from the last two years (17 and 15 in 2017 and 2016). Even if Hendricks was on his game, though, the offense didn't do much against Philly pitching. The Cubs scattered eight hits throughout the game but, yet again, can't get anything done with RISP (0-6).
Key Moment 
After Aaron Altherr walked with one out, Nick Williams launched a two-run home run that put the Phillies up for good. There were strong winds blowing in on Tuesday night at Wrigley, so you know Williams earned every bit of this one.
Stats That Matter
Phillies' starter Zach Eflin turned in the best outing of his season, going 7.2 innings while allowing just one run on eight hits.
Bryzzo had a fine night at the plate, each going 2-4 and combining for the only Cubs run of the night.
Randy Rosario allowed his first run of 2018 tonight. Prior, he had tossed 7.2 scoreless innings across five outings.
Bottom Line
Certainly not how the Cubs wanted to start this stretch at Wrigley Field after such a successful road trip. With one of the best in the league going for the Phillies tomorrow in Aaron Nola, tonight would have been a good one to win. Alas, everyone else in the NL Central lost Tuesday night, so forget about this one and show up tomorrow ready to work.
On Deck
Philadelphia hands the ball to Aaron Nola on Wednesday who enters the game with a 7-2 record and a 2.18 ERA. Yeah…he's really good. Opposing him for the Cubs will be Jose Quintana who comes in with a 6-4 record and a 4.30 ERA. That game can be found on NBC Sports Chicago + (check your local listings) with first pitch scheduled for 7:05 CT.