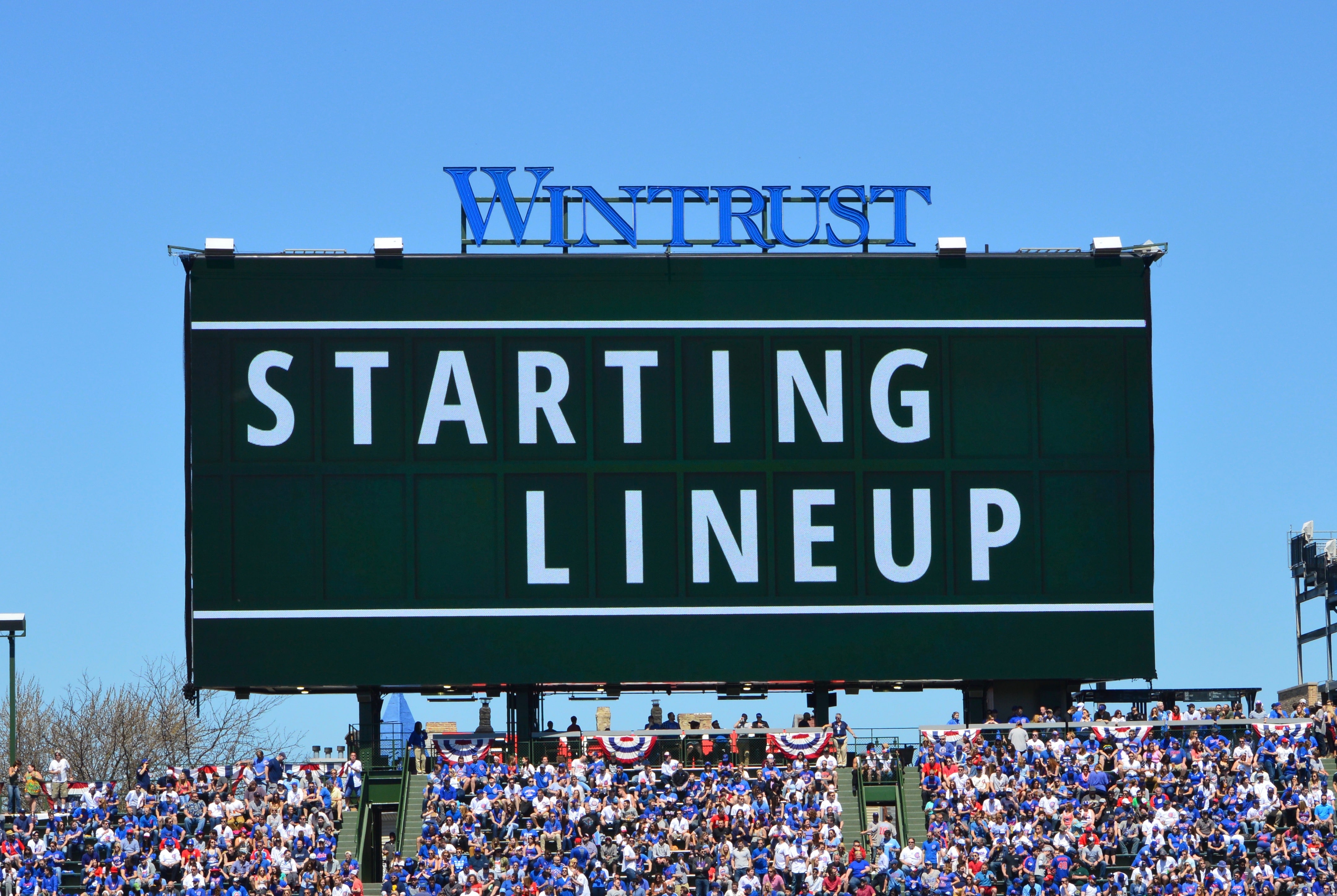 Chicago Cubs Lineup: Montgomery Makes Second Start, Zobrist/Heyward Stay Up Top
Here is tonight's #Cubs starting lineup against the Mets.

Game preview: https://t.co/KUWxkClpAV #EverybodyIn pic.twitter.com/Jn7jUMHak9

— Chicago Cubs (@Cubs) June 2, 2018
Mike Montgomery takes the mound for his second start of the season and he'll be looking to keep the Cubs in the game against a man who's been perhaps the NL's best pitcher so far. After having not pitched more than three innings in any of his 18 relief appearances, Montgomery stepped into the rotation and threw 5.2 innings of two-hit ball to get the win in Pittsburgh.
Perhaps the most important statistic in that start was the zero he posted in the walks category, a rare occurrence for Cubs pitchers this season. That kept extra Pirates off the bases and allowed Montgomery to go deeper in the game following a 2.2 inning start from Tyler Chatwood in the previous game.
More of the same tonight would be nice, and it's entirely possible given the Mets' MASH unit lineup and struggles against lefties. They're at or near the bottom of the league in several categories when facing southpaws, so let's hope they maintain that futility.
The Cubs are probably going to need a strong effort from their starter to match the excellence Jacob deGrom has displayed this season. His last seven starts have been particularly dominant, as he's allowed only two earned runs and has struck out 55 men over 40.1 innings. And that's with a pair of really rough starts sandwiched in there.
The 29-year-old righty — who's sporting a more close-cropped coiffure than most Cubs fans may remember — hyperextended his elbow during an at-bat against the Braves on May 2 and was forced to the DL. He then struggled through a 45-pitch 1st inning against the Phillies in his first game back on May 13 and was pulled for a pinch hitter when his spot came up in the 2nd inning.
So deGrom has looked decidedly human in spite of the 0.45 ERA and more than 4:1 K/BB ratio over the period in question. That doesn't mean the Cubs can underestimate him, though, because he's exactly the type of power pitcher against whom they generally struggle.
Armed with a fastball that sits 96 and that he locates very well, deGrom also has a filthy power slider and a changeup that he can pull the string on at any time. The slider is thrown harder than a Kyle Hendricks heater, but the change of pace gets hitters out front for a 19.3 percent swinging-strike rate and a .297 OPS. Dude, that's sick.
More than just change of pace, deGrom's success comes from changing hitters' eye levels. The change moves sort of like a 12-6 curve and stays low, the slider sweeps across at 91 mph, and the fastball works almost exclusively at the top of the zone. If he can get ahead in the count, he can put hitters away with any of those three pitches.
I'd love for the Cubs to make me look silly, but this matchup doesn't set up well for them at all. I fully expect deGrom to go seven strong innings to put the Mets in position to win, so my only hope is that my mutant superpower to have reverse karmic impact on game outcomes with my writing will kick in.
Then again, deGrom only has a 4-0 record in 11 starts. That's means he's had seven no-decisions, six of which the Mets have lost. Which means the they're only 5-6 overall with deGrom starting, perhaps the most Mets-y stat you'll find this side of them taking an out for batting out of order earlier this season.
First pitch from Queens is set for 6:15pm CT and can be seen exclusively on FOX.