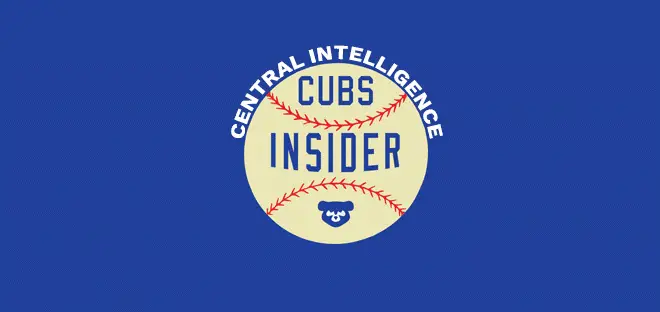 NL Central Intelligence: A Look Around the Division for the Week of May 13
The Central is neck-and-neck almost two months in
Milwaukee Brewers
After a 5-1 week, the Brewers remain in first and are now 10 games over .500 at 28-18.
Ryan Braun returned to the DL as his back injury has flared up again. Milwaukee is now without their top two first basemen with Eric Thames being sidelined as well.
Josh Hader is something. Going into Sunday's action, he has an .080 opponent batting average with a 0.51 WHIP and 56 strikeouts in 27.1 innings. If a reliever is ever going to win the Cy Young again…
Zach Davies' return is imminent. He made a rehab start on Saturday and looked decent, striking out nine on just 56 pitches over 4.2 innings. Things are looking good for Milwaukee right now.
Pittsburgh Pirates
Much to the surprise of pretty much everyone, this Pirates team is hanging in the race. Posting a 3-3 record this week, the Bucs are a game and a half out of first at 26-19.
Prospect Austin Meadows made his MLB debut Friday night. He started in center field and went 2-for-4. He will get a lot of playing time right away with Starling Marte going back to the DL with an oblique injury.
The breakout season continues for Trevor Williams. After 7 scoreless innings against the White Sox, his ERA now sits at 2.72, tops on the staff.
Little-known reliever Richard Rodriguez is making a name for himself. Through 13 appearances, he has a 1.62 ERA with 29 strikeouts and just two walks in 16.2 innings.
Chicago Cubs
The Cubs have climbed into third place, 2.5 back of the Brewers. After a 3-4 week, including a split double-header against the Reds, Chicago is 24-19.
Ian Happ went yard in both ends of Saturday's double-header, giving him home runs No. 13,999 and 14,000 in Cubs history. He is the first Cub to homer on both ends of a double header since the great Chris Coghlan back in 2014. Sweet Swingin' Billy Williams accomplished that feat 10 times in his Hall of Fame career.
Jason Heyward returned from the concussion DL this weekend. In the nightcap on Saturday he hit a bases-clearing triple that deflected off the glove of Scooter Gennett and very well could have been an inside the park home run.
Coming into Saturday's action, Cubs' relievers were walking 12 percent of the hitters they faced, the second-highest rate in baseball. This is something to watch for the rest of the season.
St. Louis Cardinals
The top four teams in the division are separated by 2.5 games. The Cardinals and Cubs are tied for third with the same record after the Birds went 2-4 this week to put them at 24-19.
Paul DeJong will undergo surgery after getting hit by a pitch in the hand and will miss significant time.
Carson Kelly, the replacement for Yadier Molina, is now on the DL and the Cardinals are down to Steven Baron. The roster is in a bad way with injuries right now.
Tyler O'Neill cracked his first big league homer on Saturday against the Phillies. A nice moment for a kid who should see some playing time with all the injuries.
Cincinnati Reds
A 3-4 week brings the Reds to 16-31. The record may not look it, but they really are playing better under Jim Riggleman.
Matt Harvey's second start was not as great as the first. He pitched four innings, giving up seven hits and three earned runs against the Giants on Wednesday.
Gennett is proving that last year is not a fluke. His current slash line of .324/.358/.512 is pacing the team.
The Reds have to be relieved that Amir Garrett found a role for himself. The 1.35 ERA out of the bullpen is providing a nice bridge for Raisel Iglesias.