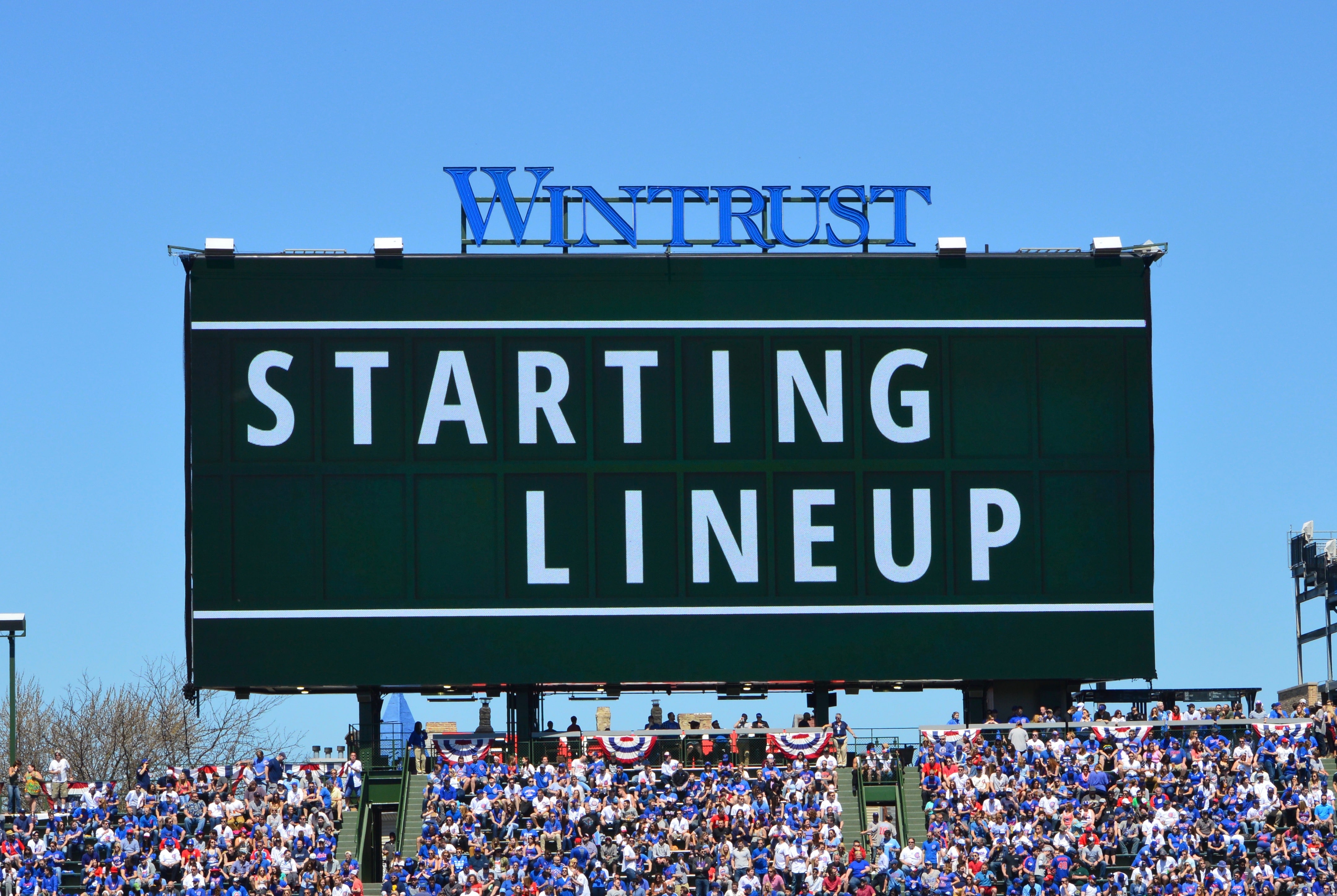 Chicago Cubs Lineup: La Stella La Leadoff, Zo Cleanup, Almora Eight, Quintana on Mound
Joe Maddon is opting for his 57th different leadoff hitter of the season as Tommy La Stella handles the duties Thursday afternoon against his former team. La Stella will be playing second base in this one and will be followed in the order by Kris Bryant and Anthony Rizzo.
Ben Zobrist has been making all kinds of good contact this season and will be in the cleanup role, followed by Javy Baez playing short and batting fifth. Victor Caratini gives Willson Contreras a break, which was to be expected after the hot-hitting everyday backstop was paired with Kyle Hendricks Sunday.
Kyle Schwarber moves all the way down to seventh in the order, which is kind of interesting, and Albert Almora Jr. bats eighth and plays center. This is Almora's second start in three games against a righty, which is good to see. He's hitting righties better than in the past, but he's so low in the order because his overall splits are still much worse than against southpaws.
Jose Quintana is on the bump for this rescheduled affair and he's going to have his work cut out for him. The lefty has looked much better over his last three starts, allowing a single earned run over 17 innings, though he'll need to string together a few starts with solid command before we start feeling great about him when he goes out there.
As if his own struggles weren't enough to overcome, Q is facing one of the best teams in baseball when it comes to hitting lefties. Heck, the Braves are one of the best teams in baseball, period. Their 24-15 record is tops in the NL and they've got the kind of talented young core Cubs fans are used to seeing.
Only the Pirates (.850) have a higher OPS against southpaws than the Braves' .815 and the same is true when it comes to Atlanta's 122 wRC+ (Pirates: 129). The Bravos are 28th in baseball with a 7.0 percent walk rate, but they only strike out in 17.7 percent of their plate appearances against lefties (second-lowest in MLB). If Quintana can keep the ball near the zone and get contact on the ground, he may be able to take advantage of the youthful aggressiveness.
Julio Teheran is riding a really nice two-game streak and he brings a 3-1 record and 3.14 ERA to the mound for this one. We could actually look to his last four starts as evidence of how well he's doing: 1.17 ERA, 8.22 K/9, 1.96 BB/9. He's only given up one ding-dong during that time after giving up five through his first four starts.
And he's doing all this despite pitching with much less velocity than he used to, barely breaking 90 mph on his fastball. He's gotten away from using the four-seam as often too, opting for more sinkers and changeups than at almost any point in his career prior. The sinker has probably been his best pitch now, hence the increased usage, but the slider has long been his most potent weapon.
Teheran isn't a big groundball guy, so the Cubs could take advantage of his propensity for allowing hitters to get the ball into the air. Oddly enough, some of that may come from the right-handed batters, which hasn't traditionally been the case with the Braves righty. Though Teheran has posted pronounced career splits, he's been roughly even this season.
It may sound odd to say this after the Cubs have played so well for the most part recently, but this feels like a game that would be really good for them to win. Not a must-win or a true statement game or anything, just one you really want against a team that has the NL's best road record (16-8). It would also generate a little momentum heading into three games in Atlanta and four in Cincy.
Given their recent streaks of five wins, five losses, five wins, the Cubs would do well to establish a more sustainable pattern. Again, this isn't the be-all, end-all or anything, it's just nice to get away with a W. First pitch in this one is set for 1:20pm CT and can be seen on WGN or MLB Network (out of market only).
Here is today's #Cubs lineup against the #Braves. #EverybodyIn

Game preview: https://t.co/ymiylXe36B pic.twitter.com/K746dnPE5P

— Chicago Cubs (@Cubs) May 14, 2018