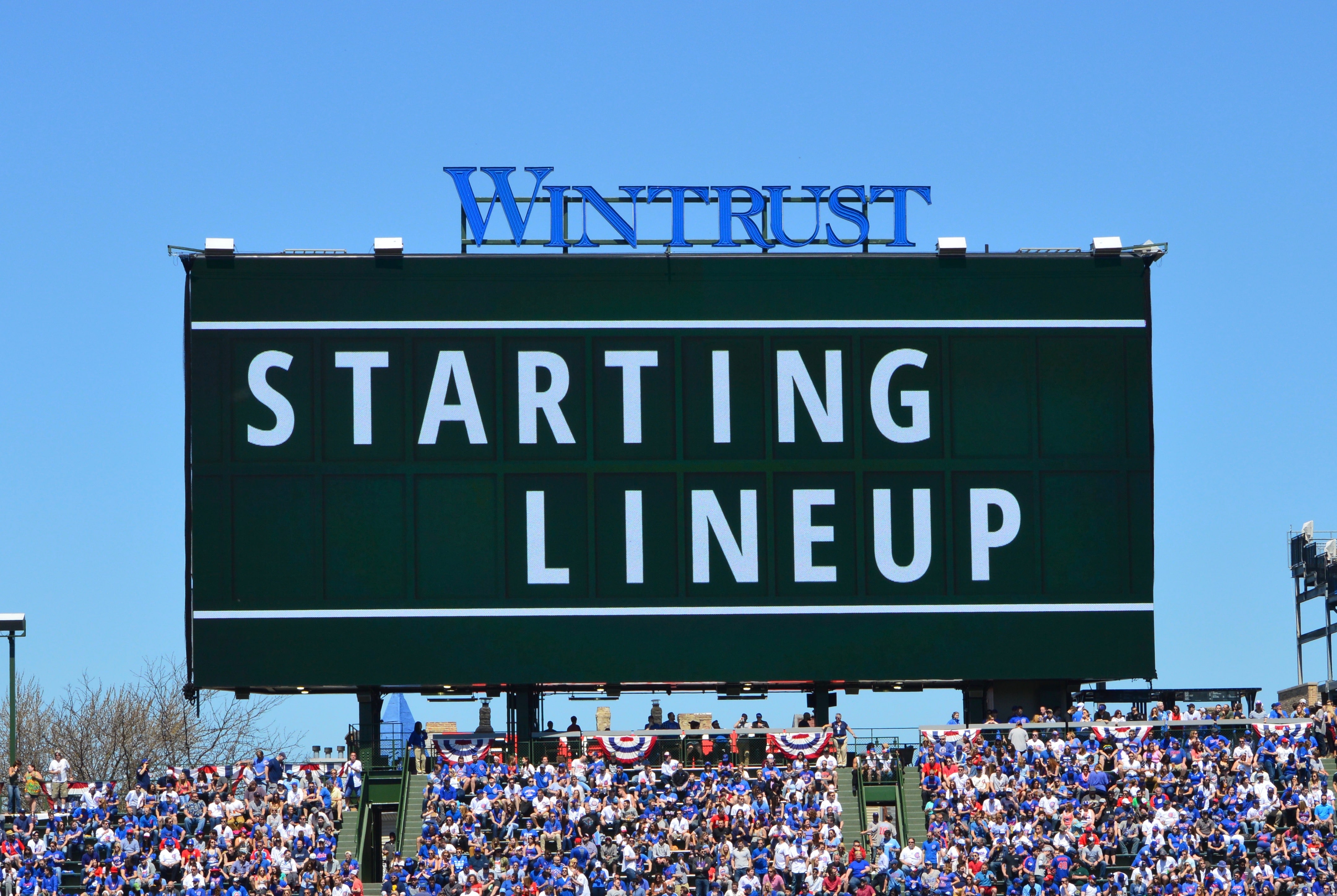 Chicago Cubs Lineup: WillCo Leads Off, Schwarber Second, Happ in CF as Lester Tries to Stop Bleeding
Hey, remember when the Cubs were doing well and had Albert Almora Jr. and Javy Baez in the top two spots? There's nothing wrong with a little tinkering, but we sure have seen some significant movement all over the lineup in the last week or so.
Willson Contreras is in the leadoff spot, something he could actually be a good fit for. Kyle Schwarber is batting second and playing left, followed by Kris Bryant and Anthony Rizzo, who's on a homer binge after a very slow start to the season.
Addison Russell is batting fifth, which would have seemed odd a week ago. But he has six hits in his last five games — from three two-hits games — and could be primed to break out. It'd be nice to see him draw some walks and display a little more pop, though.
Ian Happ is batting sixth and playing center, Javy Baez is at second, and Jason Heyward is in right to complete the order. The last thing I want to do is drag Javy, but dude has got to stop making ugly errors on routine plays. His teammates aren't exactly picking him up, either, so the miscues often seem bigger as a result.
Jon Lester has given up a total of six runs (three earned) over his last three starts, which is even more impressive when you consider that he's actually pitching for the Cubs and not against them. All three of those earned runs came on a trio of solo shots in his start in Cleveland, but the grizzled lefty has given up only one dinger otherwise.
He'll need to put together his fourth straight solid start to give the Cubs a chance to snap their four-game losing streak and leave St. Louis with a win.
Attempting to keep the Cubs in their funk will be 6-foot-6 righty Michael Wacha, who is making his 17th appearance and 15th start against his division rivals. He's 4-11 in those games with a 6.41 ERA and 1.49 WHIP, numbers that were inflated in a big way by four starts last season. Wacha allowed 19 runs (all earned) on 25 hits and 10 walks to 26 strikeouts over 22 innings.
If the Cubs can just do what they've always done against Wacha, it'll be a helluva lot more fun to watch than their last few piles of pony loaf. This is a Sunday Night Baseball affair, so prepare yourself for innumerable bad narratives and tired tropes when the coverage kicks off on ESPN. First pitch is scheduled for 7:07pm CT.
Here is tonight's #Cubs starting lineup.

Game preview: https://t.co/Wp38DUTOag #EverybodyIn pic.twitter.com/JIjSkLKWYD

— Chicago Cubs (@Cubs) May 6, 2018