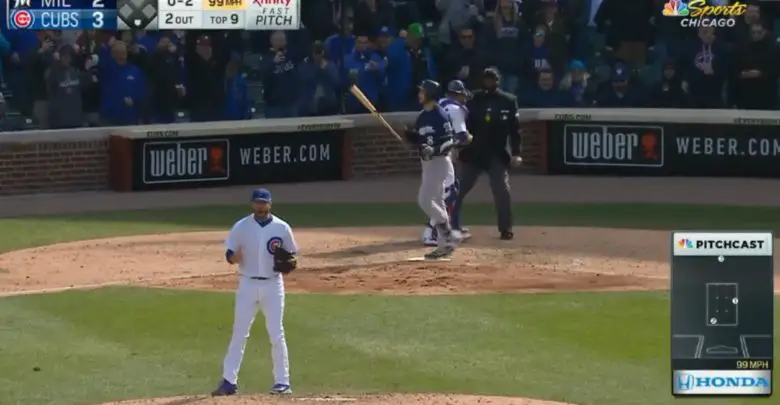 Cubs Quick Hits: Brandon Morrow's Fastball Moving Way More Than Last Year
Brandon Morrow has been filthy for the Cubs. Those 96-99 mph fastballs are nearly impossible to hit when he's locating perfectly. And Morrow's heaters might be even harder to hit now because they have more tailing action.
Morrow's four-seamer averaged around four inches of tailing movement last season with the Dodgers. This season with the Cubs, however, that same pitch is averaging almost six inches of tailing action.
Morrow hinted to The Athletic's Sahadev Sharma that the extra movement isn't intentional, so maybe the closer's four-seamer will straighten out as the weather warms up. Regardless, it's fun to watch pitches with that much velocity move so much.
Yeah, that's hard to see, but going off what he said, I'm assuming he gripped it as a four-seam and he's getting some unexpected (and in his opinion, unwanted) movement. Very weird, but also kinda cool to dig into.

— Sahadev Sharma (@sahadevsharma) April 30, 2018