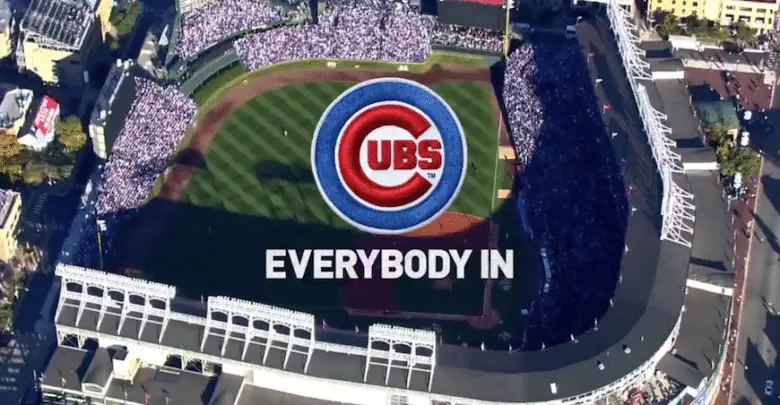 Ryan Says: Bryant Sits, Maddon Speaks, and a Little Wrigley Field History
Well, look at that. The Cubs are now three games over .500, they've had two pitchers complete seven innings, and Yu Darvish was stellar against the Milwaukee Brewers. It's extremely inconsiderate of the Cubs to make it hard for fans to find things to complain about. I was at Wrigley Field working on a Brewers-related story Thursday and Friday, so here are some of my notes.
• It has been a bit weird, to say the least, that Kris Bryant continues to sit out despite having been cleared to play. Bryant hasn't been speaking to the media about it, which is a Major League Baseball rule for players undergoing concussion protocol. But as one reporter pointed out, Bryant was cleared by doctors and is no longer undergoing concussion protocol.
The way Joe Maddon describes what's going on with Bryant is that he hadn't been feeling himself and just wanted to wait a bit longer to get back into a game. It sounds as though Bryant should be back in the lineup on Saturday, and now featuring a different style of helmet.
Joe Maddon says Kris Bryant is feeling more like himself today and alluded to the idea that he could play tomorrow.

— Ryan Davis (@RyanQDavis) April 27, 2018
Sounds like Bryant will start wearing the helmet with the face protector on it (like Javy does).

— Ryan Davis (@RyanQDavis) April 27, 2018
The best news is that the Cubs have managed to win four of their last five games without Bryant.
• Maddon talked extensively about several general topics before Friday's game, including Statcast stuff and the logic behind certain shifting scenarios. Some of it was really interesting, but at times I felt my eyelids start to get heavy. Probably had to do with the fact that I slept less than five hours the night before. And no, I wasn't hungover, I was just exhausted from drinking and staying out too late.
At any rate, Maddon has been skeptical of some of the launch angle stuff in the past. New hitting coach Chili Davis stays away from it in what he preaches, and in one prominent example it has worked. Recall what Javier Baez told The Athletic a few weeks back (if you're so inclined, you can subscribe here).
"I've been working and focusing on just me and the pitcher out there," Baez said. "Forget about the whole field…launch angle, the miles [per hour] off the bat. I was hitting with all this stuff and I cleared my mind. It's all about: 'Compete.' That's how I've been taking it. And, obviously, you guys have seen it's been great for me."
All of that being said, Maddon loves exit velocity and can't imagine why anyone wouldn't.
Joe: "Everybody loves exit velocity, it's called hitting line drives."

— Ryan Davis (@RyanQDavis) April 27, 2018
• Because of the circumstances surrounding the story I was there to gather, I ended up spending about an hour in the hallway outside the visitor's clubhouse on Thursday. Such is life. But on the positive end, I got to spend some time getting to know the security guard in charge of checking badges and he had some pretty cool stories. Among them, the fact that he has worked at Wrigley Field for over 15 years and used to conduct tours, so he has an encyclopedic knowledge of the ballpark.
One thing that stood out to me was that he said guys like Joey Votto or Ryan Braun would often stop and hang out outside the clubhouse helping him do his crossword puzzle. He talked about how the visitor's clubhouse is the only room at Wrigley Field still serving its original purpose, and that Babe Ruth, Lou Gehrig, Jackie Robinson, Vince Lombardi, and Michael Jordan had all used it to dress before and after games.
For those who have never been inside, consider yourself lucky. It's notoriously cramped. And it was even smaller back when the Bears were playing at Wrigley. How 45-50 massive football players and coaches ever fit inside that space is beyond the limits of my imagination.