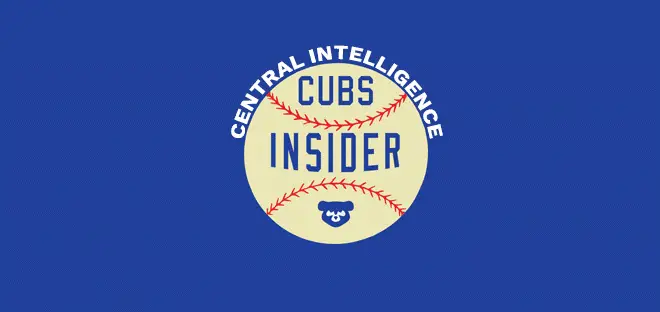 NL Central Intelligence: A Look Around the Division for the Week of April 15
Keep in mind that it is still April, so numbers may still be a little inflated — both positively and negatively — as we look around the Central this week. WARNING: Some of what you are about to see may be disturbing to some viewers.
Milwaukee Brewers
The Brewers continue to play well, sitting at 14-9 in a tie for first place.
Lorenzo Cain and Christian Yelich both look like they are worth the price so far. Yelich is hitting .333/.429/.571 so far; that'll play. Cain is slashing .303/.400/.461, which is pretty ho-hum for a guy who hit .300 for the Royals three times.
Last week, we asked whether Josh Hader is next in line to close for the Brewers. He converted his two save opportunities this week and it will be an interesting competition at the back of the bullpen if he keeps being dominant. That's a nice problem to have.
Former hotshot prospect Lewis Brinson has given the Crew a little glimpse at what they are missing out on. Part of the return for Yelich, Brinson hit only three home runs of the season against the Brewers in the series this weekend.
St. Louis Cardinals
Technically there is a tie atop the division, due to both the Cardinals (13-8) and Brewers being five games above .500. The Cards split a shortened series with the Cubs this week after one of the games was washed out by rain.
Jordan Hicks, who had never pitched above single-A before this season, has yet to give up a run in 11.2 innings. That will happen when you throw 100 mph, but so will walks. He has eight walks to six strikeouts in those innings.
The Redbirds beefed up their roster this week, calling up top prospect Tyler O'Neill. He may not see the field much, but he has the type of power that will make pitchers go O'No when he comes up.
Bud Norris has cemented himself as the Cardinals' closer, as evidenced by Luke Gregerson making his debut against the Cubs this past week as a middle reliever rather than a late-inning pitcher.
Pittsburgh Pirates
The Pirates are still hanging around, but are scuffling a bit. They have dropped four straight and are 12-10 overall.
A piece in the Andrew McCutchen trade, Kyle Crick, made his Pirates debut last week. He has had four scoreless outings so far.
New team, same demons. Jake Arrieta pitched against the Bucs on Thursday and dominated. Seven innings, one hit, and 10 strikeouts. Reminiscent of the 2015 wild card game when Arrieta was a Cub.
Steven Brault looks to be ready to take the next step. After struggling mightily the last two seasons in short stints, he has been okay this year after making the team as the fifth starter. His .221 opponent average is down almost 60 points from his career average.
Chicago Cubs
The Cubs have stumbled out of the gate to a 10-9 record. They went 3-2 on a week that was heavily influenced by weather.
It looks like Joe Maddon has found his leadoff hitter. Since going into the role on Thursday, Albert Almora Jr. has gone 8-for-20 with six runs scored. That's just what the doctor ordered.
How about what Javier Baez is doing? He has completely transformed his game so far this season. He is striking out less (just 17 in 72 at-bats) and leads the Cubs in home runs, all while hitting .292. He was a triple short of the cycle on Friday night and could be the permanent No. 2 hitter?
It's not time to panic about Yu Darvish yet, but he desperately needs to learn to get through five innings. Out of the 15 runs he's given up this season, 12 of them have come in the 5th inning.
Cincinnati Reds
What is there to say that hasn't been said? The Reds check in at 3-18 heading into this week. That's not a typo.
Joey Votto can't hit and has yet to crack a home run, Adam Duvall is only mustering a .171 average, top prospect Alex Blandino has not played well, and, well…that's the Reds.
Cincinnati even fired Bryan Price earlier this week. Jim Riggleman will serve as interim manager until the end of the season.
If there is one positive, it's that Homer Bailey has looked good again this season. He is only pitching to a 3.68 ERA.