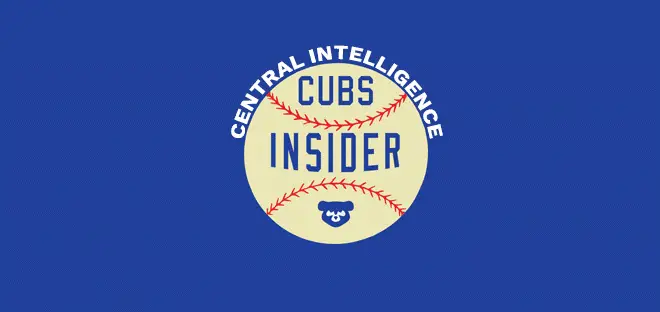 NL Central Intelligence: A Look Around the Division for the Week of March 28
Buckle up fans, this looks to be a fun year. In this first Central Intelligence of the regular season, we'll cover everything from Opening Day on March 28 up until Saturday, April 7. Here's a look at the Central.
*teams listed in order of standings*
Pittsburgh Pirates
The Pirates have jumped out of the gates and surprised many people, sitting at 6-2 heading into Sunday's action.
Here at CI, we preached during Spring Training how the Bucs' fate is in the hands of their young pitching. Those guys have delivered through two starts. Chad Kuhl has looked good — not great, but passable — with room for improvement under Ray Searage. Jameson Taillon dominated his first start, striking out nine in 5.1 innings while giving up just four hits.
Colin Moran is making the most of his second chance with Pittsburgh. Not only has he cranked a grand slam, he has an .890 OPS through eight games.
Tyler Glasnow, another young hotshot pitcher, has transitioned nicely to a reliever role. Through six relief innings, Glasnow has struck out eight and given up just three hits, but walked five. The walks must come down.
Milwaukee Brewers
The Brewers are 5-4 and look like every bit of a threat in this division.
On Thursday night, the Crew suffered a very costly injury. Closer Corey Knebel will be out for 4-6 weeks after straining his hamstring in what was a bit of a freak injury. Faced with a 6-0 deficit against the Cubs, he came into get some work and went down in a heap after delivering a pitch.
In other injury news, Christian Yelich has been dealing with an oblique strain. This has resulted in him missing the whole Cubs' series this weekend and is the kind of thing that tends to linger.
The Brewers really need Ryan Braun to get going. He is only hitting .179 with two home runs through nine games.
Chicago Cubs
The Cubs, looking to avoid last season's lackluster start, have only managed a 4-4 start.
Hey, here's a cool stat: Ian Happ hit a home run on the first pitch of the season against the Marlins. The last person to hit a home run on the first pitch of the season was Dwight Evans of the 1986 Red Sox against the Tigers.
Yu Darvish has made two starts with his new team, and the second one went much better than the first. On Saturday against the Brewers, Darvish pitched six innings and gave up just two hits and one run, striking out nine. The Cubs will take that.
Brandon Morrow looked dynamite in recording his first save. He blew away Ryan Braun and Jonathan Villar while getting Domingo Santana to pop out. Not bad for a guy who's never been a full time closer.
St. Louis Cardinals
Sure, the Cardinals are 4-4, but they have looked less than stellar to say the least.
Much has been made of Paul DeJong's lack of patience at the plate. So far, DeJong has one walk and 14 strikeouts in 32 plate appearances, but he does have three home runs. Take the good with the bad with him.
Dexter Fowler is only hitting a mighty .147 with one home run. Even Cubs' fans want him to start hitting.
Didn't the Cardinals sign Miles Mikolas to hit? Based on this shot, he should probably be hitting more.
Cincinnati Reds
It's no secret that the Reds weren't going to be any good, and being 2-5 supports that.
Luis Castillo has not been the guy he was last year, pitching to an ERA of nine in 10 IP so far this year. Rookie Tyler Mahle made the Cubs look stupid in his first start, so it's been a mixed bag of results for the pitching staff.
Eugenio Suarez beat the Pirates by himself on Saturday night, driving in five of the Reds' seven runs in a 7-4 win. He looks primed for a big year.
Billy Hamilton's days at the leadoff spot might be coming to an end if Jesse Winker keeps doing what he's doing. Winker is hitting .333 with a .538 OBP through seven games. A small sample size, but an encouraging sign, regardless.