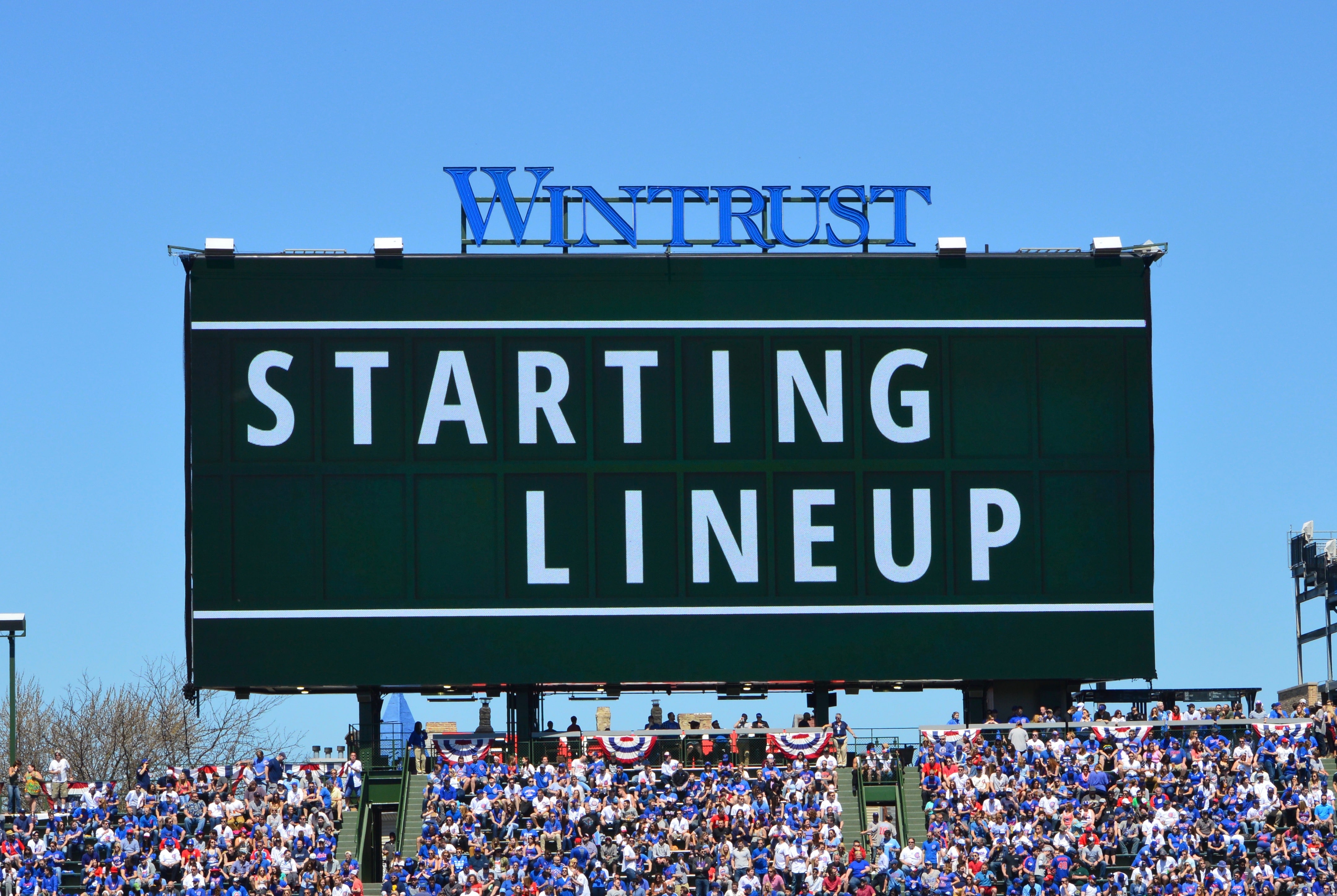 Chicago Cubs Lineup: Happ Leads Off, Russell Cleans Up, Darvish Starting in Ft. Myers
After decamping from Mesa, only 150 miles of Florida-Man-infested swampland separates the Cubs from the season opener in Miami. But first, they've got a pair of games against the Red Sox in Ft. Myers.
Ian Happ is in his now-familiar role as the leadoff hitter and he's once again in center. Kris Bryant and Anthony Rizzo follow, Addison Russell is at short and batting fourth, Kyle Schwarber is fifth in left, and Victor Caratini is behind the plate.
Jason Heyward starts the bottom third of the order and plays right, Javy Baez will play second and bat eighth with his revamped swing, and Tommy "Bounce House" La Stella rounds things out as the DH. It's at least mildly interesting that Javy continues to occupy the eight-hole, though I don't think it's got anything to do with a lack of faith in his ability.
He does have some tinkering to do with that new move, so that could be part of it. In the end, it's more about balancing the lineup and spreading out all the dangerous hitters. Besides, it's not as though you're sacrificing anything in the top half to have Javy down at the bottom.
Yu Darvish will be on the mound for this one and he'll try not to tip when he pitches with that variable leg kick. Watching him throw as the season goes on is going to be incredibly fun, given his incredible pitch mix and the Cubs' desire to have him use every bit of it.
First pitch is scheduled for 5:05pm CT and can be heard on Cubs.com. If you've got MLB.tv, you should be able to access the NESN broadcast as well.