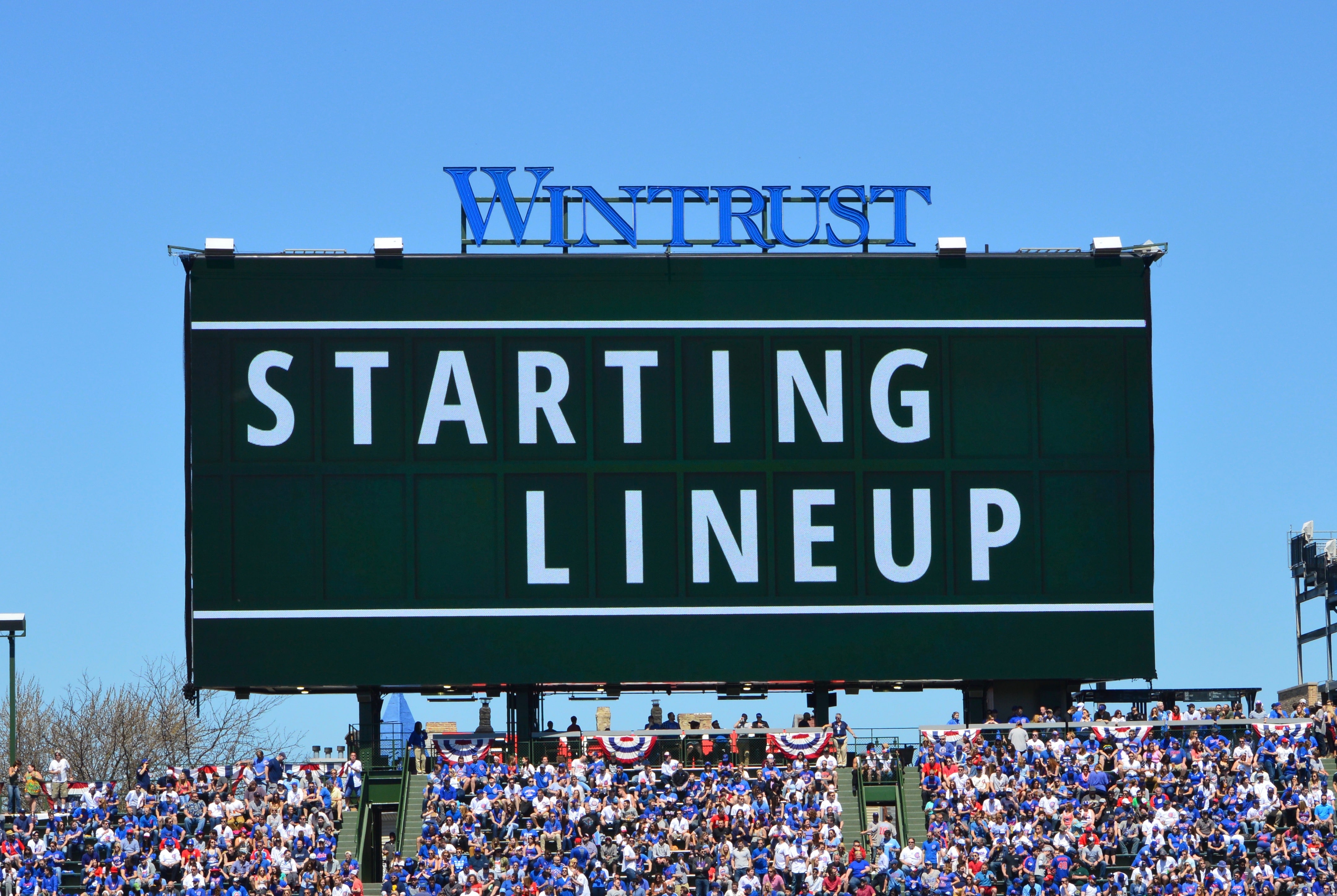 Chicago Cubs Lineup: Zobrist Leads Off in Left, Almora Eighth as Q Looks to Kick Some A
Ben Zobrist is getting another shot atop the order, which figures to be the case now and again once the real games start. He'll be in left tonight as the Cubs take on the Giants in Scottsdale, followed by Kris Bryant, Anthony Rizzo, and Willson Contreras.
That trio figures to be pretty well set in stone, forming a base around which the other spots will all orbit. Addison Russell is batting fifth in this one, Jason Heyward is sixth, and Javy Baez moves up to seventh. Albert Almora Jr. is in the eight-hole, which is something we saw from him last year.
Javy batted eighth in Wednesday's game and could be there quite a bit this year as well. Either way, the Cubs figure to have a bit more dynamism that deep in the order than most teams.
Jose Quintana takes the bump in an effort to continue what has been an excellent run of starting pitching this spring. Q has only gone a total of 9.1 innings in three starts, so you can bet he'll be out there a little longer tonight. That's a guarantee if he keeps up a pace that includes only two walks against nine strikeouts.
First pitch is at 9:05pm CT and can be heard on 670 The Score.
Update: The bullpen will have all kinds of potential roster implications, with Pedro Strop, Anthony Bass, and Randy Rosario scheduled to follow Quintana.
— Gordon Wittenmyer (@GDubCub) March 22, 2018