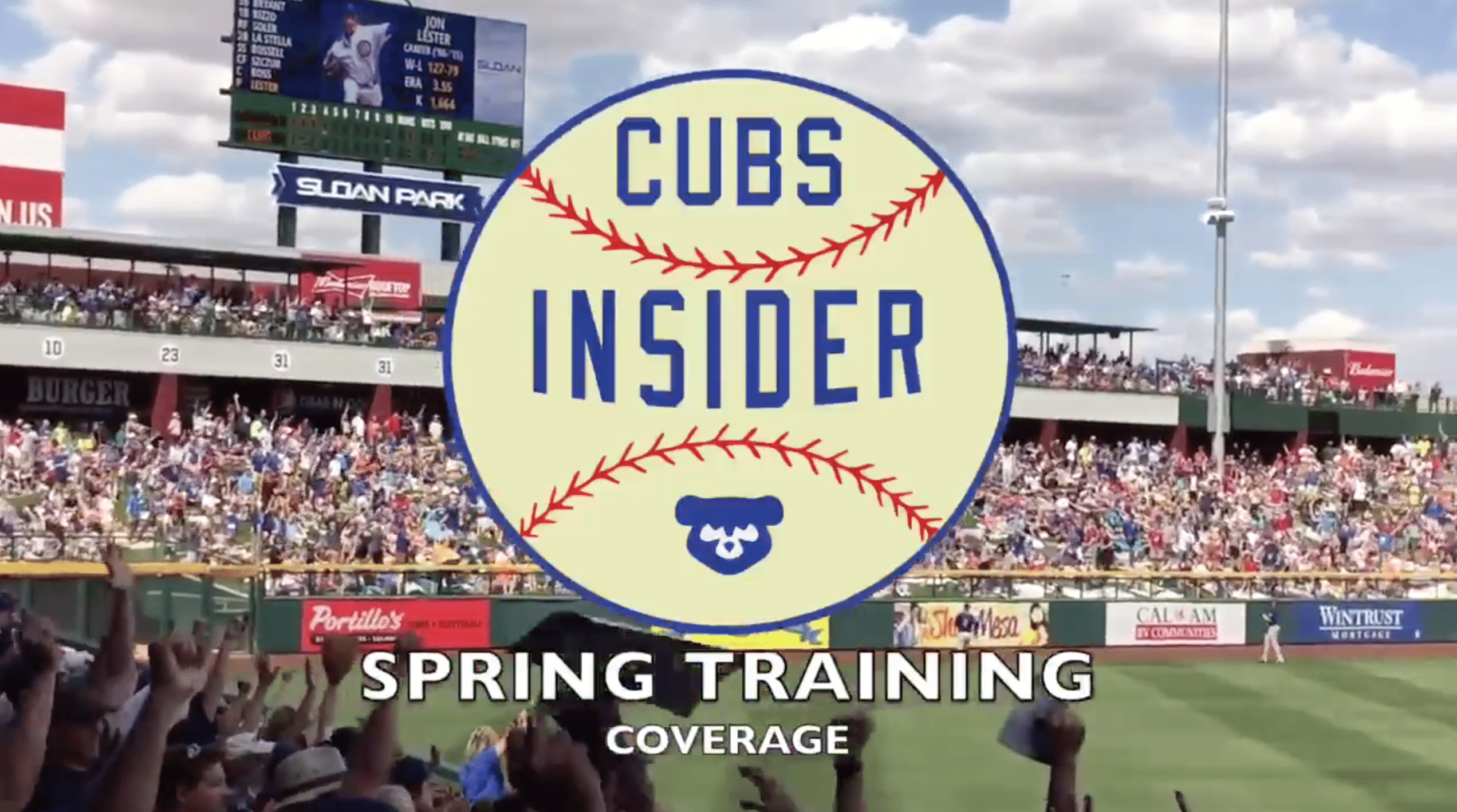 CI Recap (3/15/18) – Diamondbacks 3, Cubs 2: Hendricks Ready, Heyward Homers
Kyle Hendricks had another outstanding performance on Thursday against Arizona at Sloan Park. A little power from an unexpected source supplied the Cubs offense. (Box score)
Why the Cubs Lost
The D-Backs hit a pair of garbage-time jacks to take a lead in the 9th inning.
Key Moment
Jason Heyward blasted a two-run homer to right-center field against Robbie Ray in the 2nd inning. Kyle Schwarber scored ahead of Heyward to make it 2-0 Cubs.
Stats That (Don't) Matter
Kyle Hendricks' numbers are impressive: 6 IP, 1 R, 3 H. 7 K and 0 BB. He has yet to walk a batter the entire spring while striking out 14, pretty, pretty, pretty good.
It was nice to see Heyward hit a home run against a left-handed pitcher, or any pitcher for that matter. If J-Hey wants to keep his playing time, increased slugging is a must.
Kyle Schwarber had a hit and was robbed of a second by former Cardinal voodoo magic practitioner Jeremy Hazelbaker.
Bottom Line
Hendricks has been scintillating so far this spring. I can't wait to see him to pitch in games that count.
On Deck
The Cubs head to Camelback Ranch to tangle with the White Sox Friday. Yu Darvish starts, and get this: It's on TV. That's right, we finally get to see Darvish pitch for the Cubs. The 3pm CT start time airs on NBC Sports Chicago and an audio feed is on cubs.com.