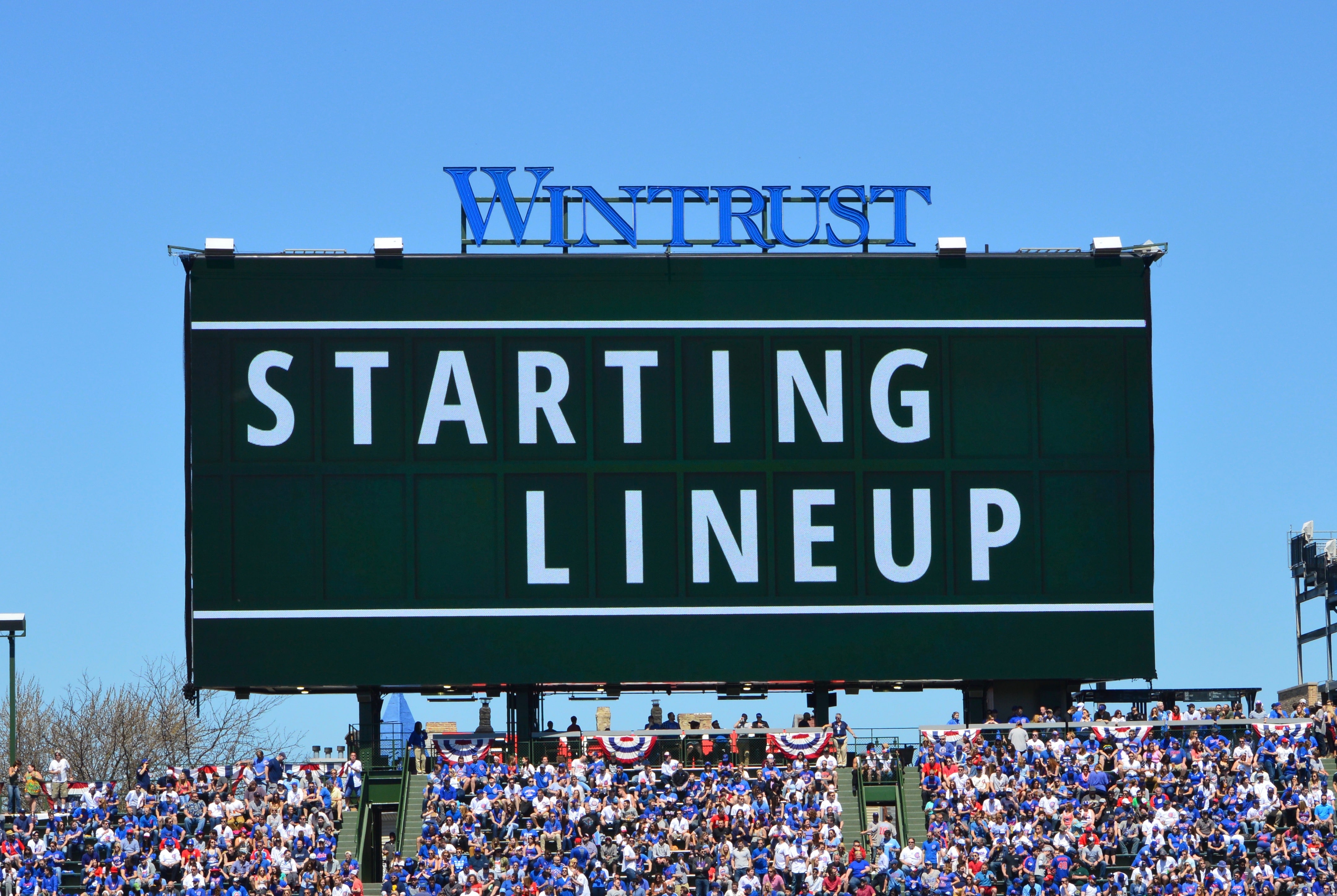 Chicago Cubs Lineups: Proward, Proant, Probrist Headline Split-Squad 'Pro Day'
I'll be honest, folks, this particular Pro Maddon quirk took me a little while to figure out. In fact, I am still struggling to decipher some of it. In honor of their "Pro Day," all the names in the lineup have "P-R-O" in them.
Proward will be leading off in right, followed by Proant at third, Probrist in left, and Prober cleaning up as DH. Promora will bat fifth in left, La Pro is at second batting sixth, Protini is catching, and Proman will man short. Because I'm a little sluggish, I'm not coming to grips with who Co-Pro is at first.
Is it Contreras or someone I'm just completely spacing?
Prodricks will be on the mound as the Probs take on the Pro Sox at 2:05 CT from Sloan Park. You'll be able to catch the Sox broadcast on PROGN-TV or you can catch the audio over on 670 The Pro.
It's split squad Pro day for #Cubs. See if you can get it pic.twitter.com/jNcGBwaBoZ

— Carrie Muskat (@CarrieMuskat) March 10, 2018
Oh yeah, we're not done with the "Pro" action yet. The Cubs will be facing the Dodgers this evening over at Camelback Ranch.
Hap-Pro will be leading off and playing center in that one off, followed by Projous in right and Prossell at short. Provaro will handle first base and bat fourth, with Prote across the diamond and Prozunis at DH. Yo-Pro is at second and batting seventh, Prolis is catching, and Pronnemann will be filling out the order in right.
Wait, isn't that two right fielders? Somehow that actually strikes me as a less flagrant affront than the names they're using. I'm going way out on a limb and guessing that either Projous or Pronnemann will slide to left (ed. note: Projous is in LF).
Prorrell will be on the mound in a game that starts at 8:05pm CT and can be heard on MLB.com.
Here's #Cubs vs Dodgers tonight pic.twitter.com/FNREFK7fRA

— Carrie Muskat (@CarrieMuskat) March 10, 2018