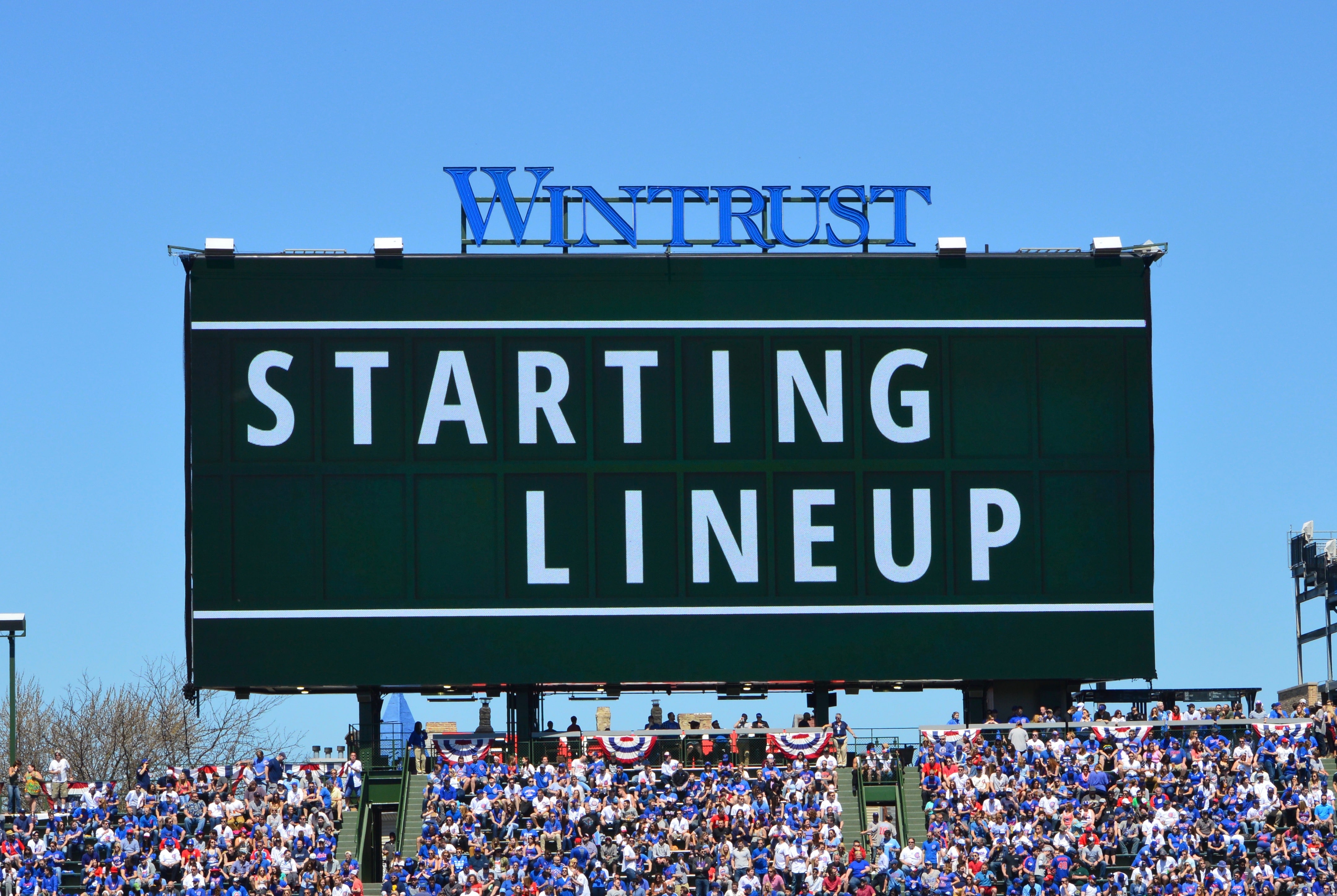 Chicago Cubs Lineup: Happ Leads Off, Bryant Two, Spring MVP Freeman Ninth, Hendricks Starts
Would you look at that, Ian Happ is back in the leadoff spot and playing center. This might be something we should get used to. Despite adamantly claiming that he was a second baseman upon his initial minor league assignment, Happ has really embraced an outfield role in Chicago. Dude's just a bulldog.
Kris Bryant and Anthony Rizzo are back at the corners after a day off, followed by Addison Russell as the DH. This is something we've seen with several of the frontline players as a way to keep them fresh and avoid any extraneous toll. Given his recent injury history, Russell will surely be eased along.
Kyle Schwarber is in there batting fifth on his 25th birthday, which means he should light the candle for a home run or two. Sadly, his new diet may rule out any cake after the game. Victor Caratini is behind the plate batting sixth, followed by Tommy La Stella at second and Mark Zagunis in right.
With Russell not playing the field, the role of shortstop falls once again to the inimitable Mike Freeman. Though he doesn't figure to have a spot on the 25-man out of camp, Freeman has acquitted himself well this spring. I have to admit that I was really skeptical of Freeman's ability to contribute, but I've finally begun to understand why CI's Brendan Miller has such affection for the guy.
Kyle Hendricks takes the bump for the second time this spring and he'll look to be efficient and push the pitch count a little higher against the Rockies. First pitch is at 2:10pm CT from Salt River Fields at Talking Stick, which may be the longest name for a park that isn't The Cards Against Humanity Baseball Place. You can get the audio feed on mlb.com.
https://twitter.com/CarrieMuskat/status/970667410167537666