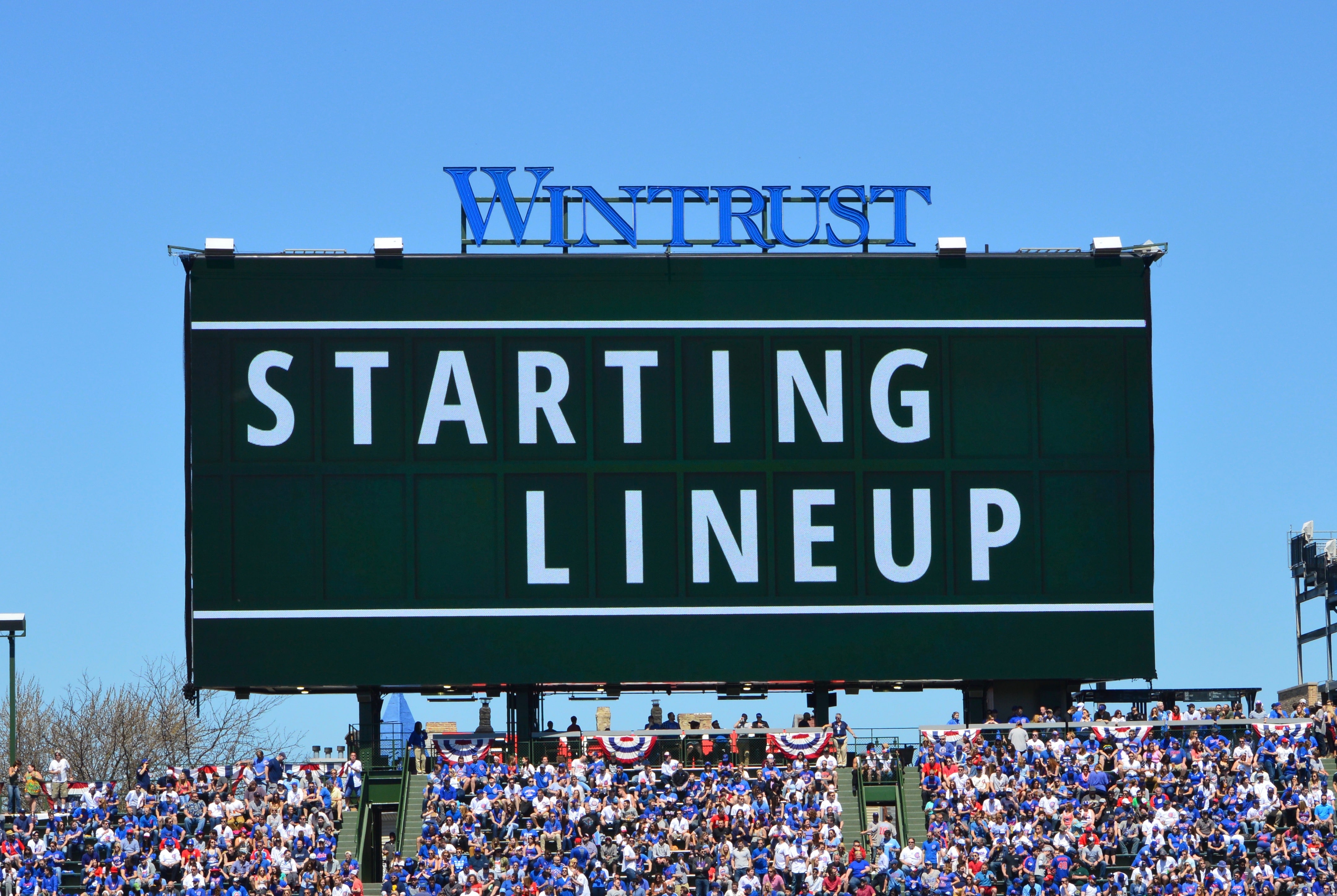 Chicago Cubs Lineup: Happ Leads Off, Bryant Second, Lots of Thunder in Top Half
Ian Happ has homered in three consecutive games, two of which have come in his first at-bat. He'll be looking to make it four straight as he leads the order for the (I think) fifth time this spring. If Happ keeps performing well up there, it's hard to imagine him not winning the role for the regular season.
While it's still too early for pronouncements, Joe Maddon has said repeatedly that having pop at the top is a good thing. As for Happ's swing-and-miss, which is a concern, there's reason to believe it'll be at least somewhat mitigated by pitchers' desire to open the game with strikes.
Getting on base ahead of the rest of the teams's mashers is going to be key as well, and we'll see what Happ can do in front of Kris Bryant, Anthony Rizzo, and Kyle Schwarber Saturday afternoon. Tommy La Stella bats fifth and plays second, Chris Gimenez continues to cement himself as the backup catcher while batting sixth, and Mike Freeman fills in at short for the time being.
Bryant is actually serving as the DH this afternoon, potentially to keep him in there a little longer as he recovers from illness. As such, David Bote will be playing the hot corner, followed by Jacob Hannemann in right.
Tyler Chatwood takes the mound for the second time this spring and he'll be looking to work on a little more of his repertoire this time out. We should see the starters going deeper into games each time through, which helps to make these spring games a little more interesting.
First pitch from Sloan Park is at 2:05pm ET and can be heard on 670 The Score
https://twitter.com/CarrieMuskat/status/969936468985593862