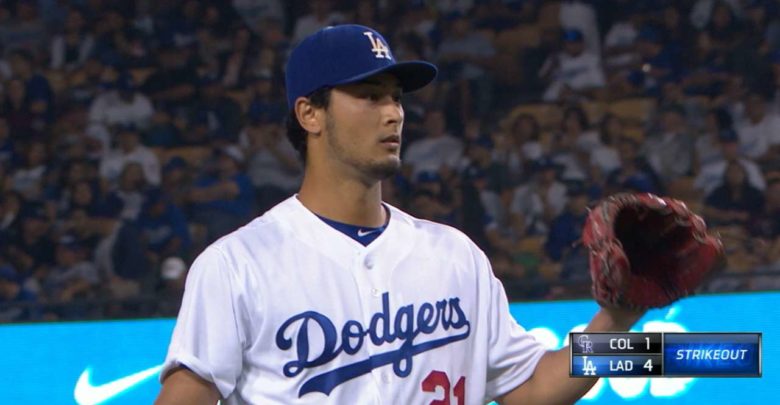 Cubs Reportedly Holding at Four Years for Darvish, Twins May Be Willing to Go Five
What follows is essentially a summary of what we covered yesterday on the Yu Darvish market, so I'm going to keep this very brief. Jon Morosi told MLB Network Radio that he believed the Cubs were the frontrunners for Darvish and that the Twins would need to outbid them by a "clear margin to land the pitcher," which is pretty much what we've been figuring the whole time.
Then came the news that Darvish might actually be biding his time to see whether the Dodgers are able to clear the salary space needed to sign him without exceeding the CBT threshold. Such a purge would have to include Matt Kemp ($20M AAV) and/or a combination of Logan Forsythe ($9M AAV), Yasmani Grandal ($7.9M AAV), and Hyun-Jin Ryu ($6M AAV), though the Dodgers have made no headway with any of that.
There was a subsequent report by T.R. Sullivan that Darvish really preferred the Rangers, though that seems far-fetched. Seeing two such reports from beat writers for different teams on the same day, and following so closely on word that the field for Darvish had more or less narrowed to the Cubs and Twins, made this smell like a play by the pitcher's camp. Or perhaps it's simple pandering.
Keep in mind that nearly everything with Darvish to this point has been rumor and speculation, with next to no hard information on numbers and offers. Morosi's latest report is more of the same, though it does corroborate Andy McCullough's assertion about the Dodgers while lending more credence to what we've already believed about the situation as a whole.
One industry source believes the Twins are willing to offer Darvish a five-year contract, while the Cubs' comfort level has been at four years. When contacted by MLB.com, the teams did not confirm whether they have made offers of those lengths, and Darvish's representatives have not commented on negotiations.
So what does this mean for the Cubs?
All things being equal, you'd have to assume this qualifies as a "clear margin" and that the Twins would land Darvish if the Cubs stay at four years and the Dodgers can't shed payroll. I'm not sure why the Cubs would be willing to die on that particular hill — being unwilling to go to five years, that is — but reports on their offer(s) to Jake Arrieta are consistent with that idea.
What's more, the Cubs know that they've got several fallback options and may be comfortable with the knowledge that the overall fit between money and performance would still be good with Alex Cobb. I don't think we're talking about unstoppable forces and immovable objects, but if the Cubs are truly the most desirable destination of those remaining, they have the ability to dictate the pace to a great extent.