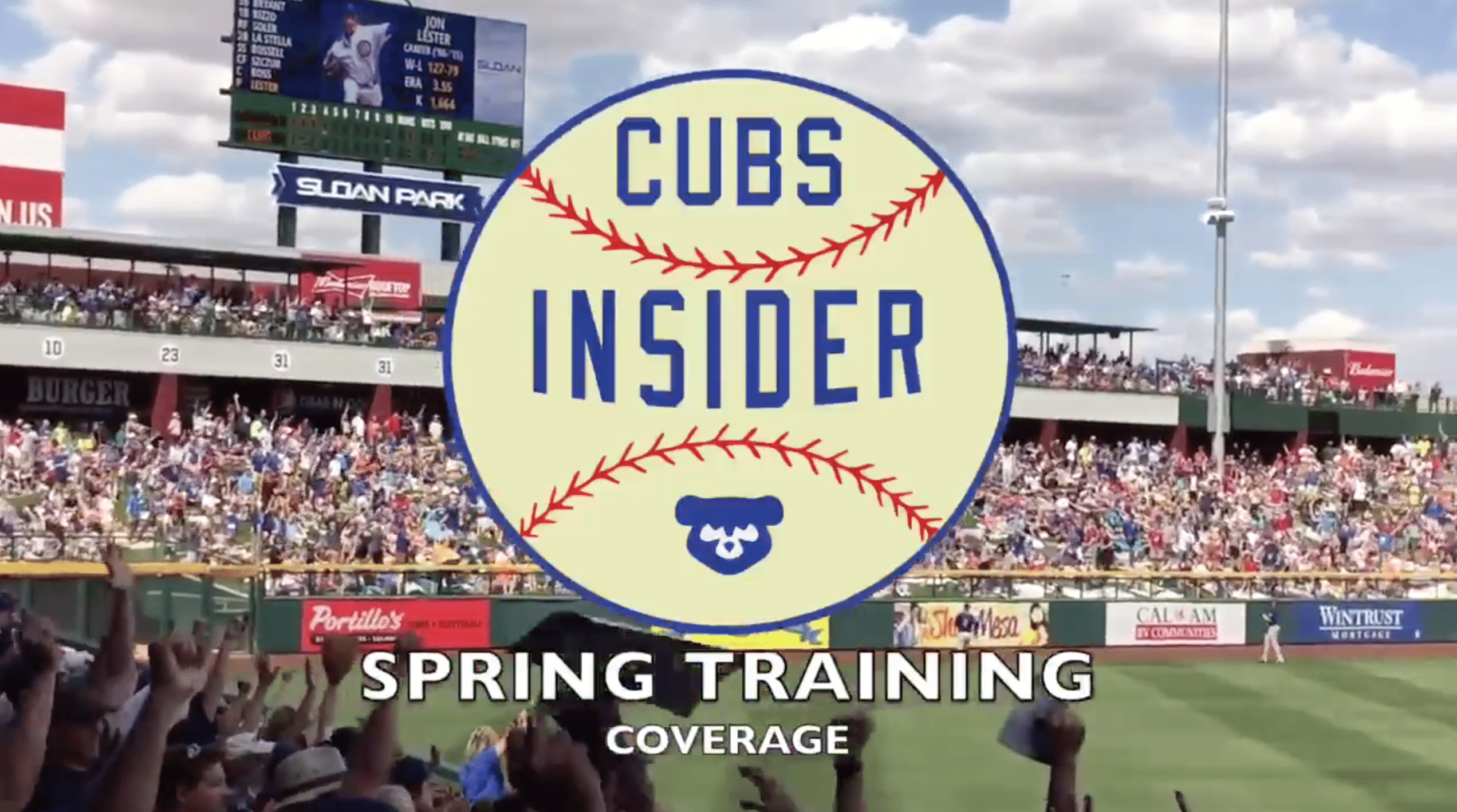 Cubs Invite 19 Non-Roster Players to Spring Training
The Cubs announced Thursday that 19 non-roster players have been invited major league spring training, which opens in a few weeks. Pitchers and catchers will have their first formal workout at the Under Armour Performance Center on Wednesday, February 14, with the first full-squad workout coming five days later.
Among the 19 invitees are six right-handed pitchers, three lefties, four infielders, two outfielders, and four catchers. Most of these guys are extreme longshots or minor leaguers to whom the Cubs want to give a little taste of the next, but some may well bear watching.
Recently-signed Chris Gimenez has an excellent chance at making the 25-man roster ahead of Victor Caratini, particularly if a certain starting pitcher signs with the Cubs. Thomas Hatch was their top draft pick a couple years ago and really upped his strikeouts last season. Then you've got Ian Rice, who has really been making a name for himself and, though he's blocked at catcher, could open some eyes.
Here's a look at the full list.
RHP
Anthony Bass, Craig Brooks, David Garner, Justin Hancock, Thomas Hatch, Williams Perez
LHP
Alberto Baldonado, Daniel Camarena, Kyle Ryan
IF
Ryan Court, Mike Freeman, Jason Vosler, Chesny Young
OF
Jacob Hannemann, Bijan Rademacher
C
Taylor Davis, Chris Gimenez, Ian Rice, Ali Solis