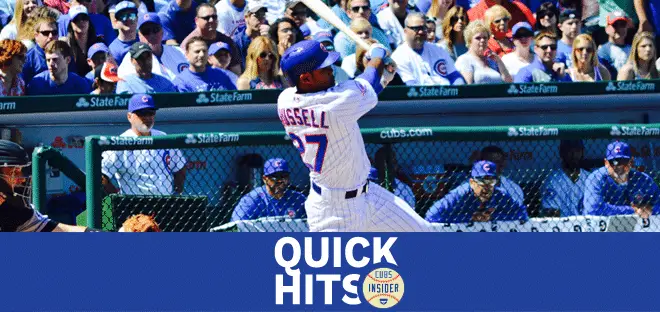 Cubs Quick Hits: Addison Russell's Strong Finish in 2017
Addison Russell's 2017 season was hijacked by shoulder and foot injuries. The first seemingly lingered throughout the entire first half while the latter slowed him late. The result was a disappointing .305 wOBA.
Despite the overall poor numbers, the 23-year-old finished particularly strong last year. Prior to being placed on the disabled list in July, Russell hit to a .347 xOBA. And once he was activated off the DL, he picked up right where he left off, finishing September with a .351 xOBA.
It's easy to point at Russell's 2017 as a reason to view him as an expendable commodity in the Cubs' search for pitching. What's not as easy to reconcile is the fact that, when healthy, has put up impressive numbers for a shortstop of his age and defensive prowess.